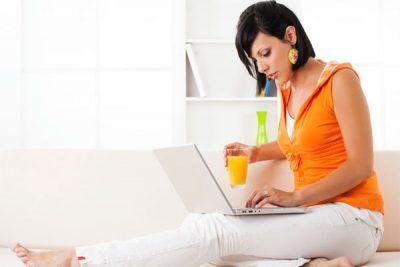 Johnson Mediation is a local mediator serving the Chanhassen, MN community. There are many reasons to pursue mediation, especially when you and your spouse have decided that divorce is the best solution for you. Johnson Mediation specializes in divorce mediation, and we maximize collaboration when working with couples to settle their divorces. Collaboration is an important component in divorce mediation, especially when the couple has children. Fortunately, for many couples, the impact of divorce on their children provides added incentive to work together to resolve their differences.
Below are some of the divorce mediation services we offer:
Parenting Consulting: When a divorcing couple has children, they can often benefit from our Parenting Consulting service. It is common for Parenting Consultants to draw up a contract as a means of creating accountability for the agreements reached between them about their children. When divorcing couples cannot reach agreement, a Parenting Consultant can make a decision about how to proceed.
Parenting Time Expeditor: Divorce mediation is a desirable service for divorcing parents who are finding it difficult to determine how much time their children will spend with each parent. In these situations, we also offer our Parenting Time Expeditor service, which is designed to help divorcing couples determine visitation schedules. Mediation is typically more desirable to divorcing couples when it comes to visitation questions because the divorcing couple will almost always have more input into the final decision than if visitation were to be determined by a judge in a court proceeding.
Divorce Coaching: Some individuals who are in the process of divorcing find it helpful to work with Johnson Mediation via our divorce coaching service. Divorce coaching involves working with only one member of the divorcing couple. If a divorcing spouse is not interested in pursuing divorce mediation or is acting uncooperatively, our divorce coaching service can provide support to you as you work your way through the divorce process. Similarly, Johnson Mediation will work with you to provide Individual divorce support, which is an indispensable service when you find that it is not possible to resolve your marital issues in a civil way.
Co-Mediation: Couples who are committed to mediation but still want individual advocacy may choose co-mediation. Johnson Mediation is pleased to offer co-mediation as a service for couples who want the benefits of individual advocacy without the limitations and expense of the more traditional court-based divorce process.
Comprehensive Mediation Service in, Chanhassen, MN
The examples above are a sample of the services we provide. We offer extensive services because we understand that there are circumstances that divorcing couples experience. The services we provide allow us to offer our expertise and knowledge of Minnesota divorce law in ways that are most helpful to you. For more information, please call Johnson Mediation in Chanhassen, MN, at (952) 401-7599.