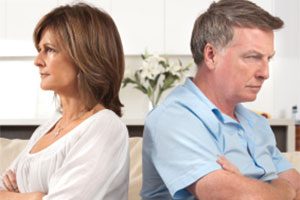 In the state of Minnesota, you are actually not legally required to be separated for a period of time before you are able to begin the divorce process. Even though the law says that spouses do not need to be legally separated before they divorce, it may prove to be an important part of the divorce process as it mirrors the process in many ways. Separation may prove to be a smart first step for you and your spouse if you are considering a divorce. Starting the mediation process with separation can put you in the best possible position to navigate the divorce process successfully. During the time that you are separated, you can work with the team at Johnson Mediation to make the necessary decisions so that, when you are ready, you can finalize your divorce and focus on your future.
Minnesota Divorce Mediation Services
Mediation is ideal for the majority of couples in Minnesota who are considering a divorce. Johnson Mediations offers comprehensive divorce mediation services that can help you settle the terms of your divorce. Three of the most important issues that we can work with you to solve include:
1. How to divide the property, assets and debts that you and your spouse have accumulated during your marriage. Johnson Mediation can facilitate productive discussion about division of property, encouraging transparency and allowing each of you to communicate your priorities. We can help you divide your joint property, assets and debts in a fair and equitable way.
2. Developing a custody agreement and parenting plan that outlines how your children will spend their time after your divorce. You can use the time that you are separated to complete a trial run, so to speak, to figure out what type of arrangement works best for your children.
3. Depending on your financial situation, you may need to consider spousal maintenance or child support payments from one spouse to the other. The team at Johnson Mediation can review your finances and help you decide if this type of payment is necessary and warranted.
Benefits of Separating before Beginning Mediation
Separation can give you and your spouse a chance to get some space from each other and begin the healing process. Mediation focuses on compromise and collaboration and we find that couples who are separated when they begin mediation have an easier time communicating openly and find resolution more quickly. For more information about Johnson Mediation's divorce mediation services, call us at (952) 401-7599.