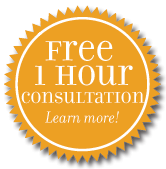 Deciding to move forward with a divorce is a huge decision – one that has likely taken much time, thought and emotional energy. Once you and your spouse have decided to divorce, it is important to spend time thinking about how you want to navigate the process. Generally speaking, there are two options — proceeding through the court system for your divorce or pursuing settlement via divorce mediation. If you have questions about which path is right for you, we have outlined some of the differences between the methods below. The Johnson Mediation team is available to help answer questions about the process and offers a free consultation so that you can be sure that you make the best choice for you and your family.
Should I Use Divorce Mediation To Settle My Divorce?
Divorce mediation uses the expertise of a neutral third party to help facilitate productive discussion between the divorcing couple. Mediation can resolve difficult issues such as equitable division of property, the creation of a child custody agreement, and determination of child and/or spousal support payments. The overarching goal of mediation is to find common ground and ways to compromise so that everyone in the family can move forward after a divorce in the healthier way possible. You can expect divorce mediation to cost significantly less than a court battle. You and your spouse can settle most aspects of your divorce in several 2 hour sessions with a mediator over a period of 6-8 weeks. Your mediator will be a resource for you, offering information about the legal process and guidance about the kind of information that you will need to give you the best chance of resolving your issues. Mediation allows for some flexibility and creativity regarding solutions.
Should I Proceed Through The Court System?
Proceeding through the court system is often seen as the more traditional mechanism for settling a divorce and may be ideal for couples that have already tried mediation or who do not think that they will be able to resolve their issues without the assistance of a judge and attorneys. A court battle can take months and generally costs significantly more than divorce mediation. You are leaving the decisions in the hands of the judge and the court.
A Divorce Focused On Your Family and Your Future
Johnson Mediation is a leader in divorce mediation services in the Chanhassen, MN area and can answer any questions that you have about the process, and the pros and cons of trying mediation before going to court. We understand how difficult this time can be for you and your family. For more information or to speak with a member of our team, call (952) 401-7599.