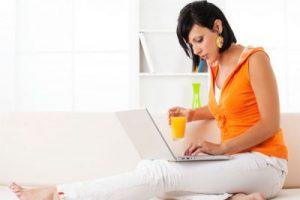 "How to divorce?" is unfortunately a common question. Although it can be a tough situation, litigation is not the only answer. Many people are unaware that mediation is not only an alternative, but statistics show that by a large margin, divorcing couples are greatly more satisfied compared to couples who decide to take their divorce directly to court.
Comprehensive mediation for divorcing couples is a program that is designed for couples that are somewhat amicable, but want to seek professional help to make informed decisions about important issues and concerns such as negotiating property, taxes, retirement funds, child custody, and child support. Many times comprehensive mediation is used for these difficult issues when trying to separate assets, and a parenting plan. Oftentimes, people believe that their case is too difficult to mediate. No case is too complicated to mediate, however sometimes it is necessary for each party to consult with outside experts such as accountants, appraisers, financial planners and attorneys during the process.
Benefits of a Mediated Divorce
There are many benefits of a mediated divorce such as:
● Significantly Controls costs, both financially and emotionally
● Opportunity to be creative and address important non-legal issues
● Benefits children by reducing conflict
● Establishes a foundation for effective co-parenting
● Mediated agreements tend to be more satisfying than imposed court orders
● Confidentiality
● Focuses on the present and future, not the past
Mediated Divorce Saves Money
The traditional divorce process can be extremely expensive and can create an adversarial climate that can require lengthy litigation, which is often unnecessary. On average the cost of traditional court divorce is 3 times the amount it would be settling in court and take over a year compared to a few months in mediation.
At Johnson Mediation we offer many services that will help your divorce become smoother. It is our job to provide you with the most efficient and best services. We are skilled at helping individuals deal with the many complex and hard emotions that accompany divorce.
Mediated Divorce Services South Metro
At Johnson Mediation we are here to serve Eden Prairie, Minnetonka, Shorewood and Chanhassen. Johnson Mediation has years of experience and understand the difficulties of divorce. We are here to help you negotiate any issues that come up during a divorce and even after. If you are living in the South Metro area of Minnesota and are looking for an experienced mediator we can help offer you the service you need to make your divorce go smoothly.