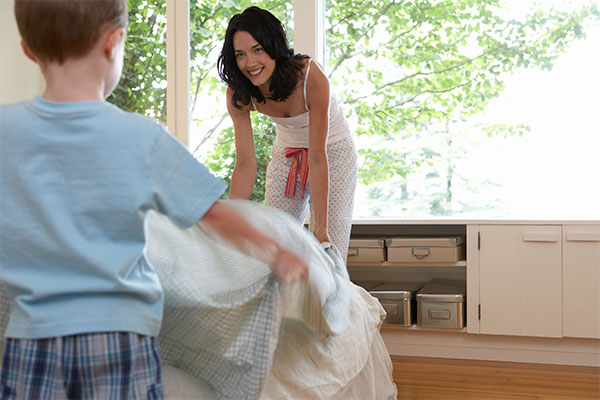 One of the most emotionally taxing and complicated aspects of settling a divorce is agreeing on a child custody arrangement. The idea of seeing your child less than daily is an extremely difficult adjustment for most parents. If you (or the court) has decided that you will be proceeding with a joint custody arrangement with your ex-spouse, you may be wondering the best strategies for coordinating opposing schedules. Partnering with a professional mediator can help you come up with a joint custody schedule that will work for you, your ex-spouse and your children. Johnson Mediation of Chanhassen, MN specializes in a wide variety of divorce mediation services that help families move forward in a positive and healthy way after a divorce.
Factors To Consider When Creating A Joint Custody Schedule
When thinking about a joint custody schedule, it is always important to consider a child's age and personality, a child's current commitments and schedule, each parent's work obligations, distance between the two parents and other child care arrangements.
The following are common joint custody schedules that work for many that can also be adapted to meet unique family needs:
Alternating Weeks: Child/ren spend one full week with one parent and the next full week with the other parent, alternating weeks and holidays. This plan can work for older children, who may need consistency week to week.
2-2-3 Plan: The child/ren spend Monday and Tuesday with Parent 1, Wednesday and Thursday Parent 2, Friday, Saturday and Sunday with Parent 1. The next week, the kids spend Monday and Tuesday with Parent 2, Wednesday and Thursday with Parent 1 and Friday-Sunday with Parent 2 so that by the end of the month, the days are evenly divided. This plan generally works well for parents of young children so that the kids can see each of their parents very regularly.
2-2-5 Plan: The child/ren spend Monday and Tuesday with Parent 1, Wednesday and Thursday with Parent 2, and then they alternate Friday-Sunday between the parents (one week with Parent 1, the next with Parent 2). This schedule is ideal for kids who are older and have their own schedules (athletic practices, playdates, and school obligations).
Parenting Mediation Services
Johnson Mediation has been offering a wide variety of divorce mediation and parenting mediation services to those in the Minnesota area for years. Our team understands how stressful settling a divorce can be and will focus on you, your family and your future. Mediation is a collaborative process which encourages both parties to find common ground and ways to compromise, even in difficult circumstances for the good of all parties involved. If you would like more information about our parenting mediation services, call Johnson Mediation at (952) 401-7599.