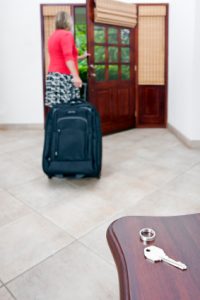 Johnson Mediation understands that divorce ends a marriage, but it may not end the conflict that led to your divorce in the first place. It is for that reason that we offer mediation help after your divorce. We are ideally located as a resource for families who live in the Southern Twin Cities suburbs. Our team is extremely proud of the positive local reputation we have earned as exceptional mediators with a deep understanding of Minnesota divorce law. When issues arise between you and your former spouse after divorce, we can provide the mediation assistance you need. There are many benefits of working with Johnson Mediation after your divorce. We tell our clients that while it might be common to believe that finalizing your divorce means that all conflicts have been resolved, divorce is just the beginning of a new phase of your relationship. In fact, the relief that often comes with finalizing a divorce can lead us into a false sense of security, which can be quickly disrupted when a new conflict arises because of a normal life change.
Southern Twin Cities Suburbs Post-divorce Mediation Services
Perhaps the most common reason for the development of post-divorce conflict are your children. Divorced parents often have different opinions about education, healthcare, insurance, faith expressions, and of course money. In addition, we find that scheduling parenting time can be a source of difficulty as well. After your divorce, you must decide how to divide your children's time during the holidays and when they are out of school during summer vacation.
Post-divorce mediation offers you a way to resolve these issues without spending the time and money going back to court. Mediation can also increase and improve the communication between you and your former spouse. Communication is a big part of all of our lives and your communication patterns with your former spouse may be broken or strained after the end of your marriage. Our team can work with you to find ways to communicate clearly, calmly looking for compromise, and putting your children first as you make your decisions. These new communication patterns can help you as you continue to co-parent with your ex. Working with a professional mediation service like Johnson Mediation provides you with third-party neutrality, objectivity that is understandably absent from most divorced-couple communication, gentle but firm accountability measures, and genuine care for positive outcomes for all people involved.
Experienced Local Mediation Services
Many problems that occur between divorced spouses have solutions built into them. Your closeness to the issues at hand, however, can make it difficult to see them. Johnson Mediation is trained to see them and help you work through them. For more information about mediation help after your divorce, call us at (952) 401-7599.