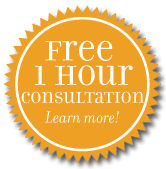 If you and your spouse live in Minnesota and have decided to get a divorce, we can help you navigate this process. Johnson Mediation offers couples an alternative to the ways our society historically has thought of divorce. Divorce mediation has become a preferable way of seeking and finalizing a divorce; it is typically less costly than court-based divorce processes, it is less time-consuming, and mediation prioritizes amicable resolution of differences between you and your spouse. You can count on our team to provide you with the best of our professional expertise, a philosophical and practical commitment to fairness, and clear communication of the law as it pertains to divorce in Minnesota.
Find Support for Navigating your Divorce
Divorce is a difficult process even in the best of circumstances. Couples who have reached emotional resolution about the need to divorce can still find themselves being triggered during the divorce process. Our understanding of the many possibilities that occur during divorce mediation allows us to respond quickly and with care to whatever issues may surface for you and your spouse. When we set the stage for the mediation process in that way, the likelihood that you and your spouse will emerge from the divorce process in a way that helps you move forward increases a great deal.
Mediators prioritize resolution and empower you and your soon to be ex-spouse to focus on the issues important to you and find ways to compromise. Many court processes result in an adversarial tone that does not encourage peace between the divorcing spouses or moving on to the next chapter in a healthy way. Johnson Mediation strives to help you and your spouse to be as free of conflict with each other as possible; to treat each other fairly and with respect; and to be able to transition as smoothly as possible to your lives after divorce.
Find Resolution with Divorce Mediation
Working with us allows you to be more involved in the process as active participants. In court proceedings, you are more likely to be forced to do a lot of sitting around and listening to lawyers argue back and forth. And remember that lawyers are incentivized to win, which means that they are trying to make sure that one of you loses. The mediation process can allow you and your spouse to come out of mediation feeling like you were able to win and create a workable solution.
If you are in the Waconia area and would like to schedule a free 1-hour consultation to learn more about the process, call Johnson Mediation at 952-401-7599 or email Jeff.Johnson@Johnson-Mediation.com.