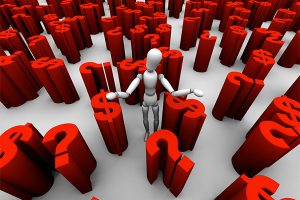 The divorce process can cause a serious financial and emotional strain on both you and your divorcing spouse. The financial cost for a divorce that is settled in the court system can be upwards of $15,000-$20,000 in the state of Minnesota. A significant portion of this cost is spent on attorneys and legal fees. You can actually settle your divorce for less. Divorce mediation offers a much less expensive way to settle the terms of your divorce. Using a mediator generally costs a fraction of the cost and can also be less of an emotional strain on your family. Johnson Mediation offers professional mediation services for couples who are ready to end their marriage and move forward with their life, without breaking the bank.
Benefits of Divorce Mediation, Chanhassen, MN
Divorce mediation uses a third party mediator to help facilitate solutions to important issues like child and spousal support, division of property and even creating a parenting plan (also known as a custody agreement). Our team at Johnson Mediation will focus on you and your future by helping you through every single step of the divorce process. You can still use the services of a lawyer in the process if you choose (in addition to other experts like accountants, financial advisors, and appraisers).
Professional Divorce Mediator
A typical divorce via the court system costs between two and ten times more than using a professional mediator. Mediation is ideal for divorces that are even complicated and contentious. Finally, a mediated divorce is also less costly emotionally. In most cases, compromise can be found as a mediator helps you and your soon to be ex-spouse look forward, rather than back. You can expect a mediated divorce to take three or four two hour sessions over the course of 6-8 weeks, months less than a divorce settled in the court system.
Johnson Mediation has been serving the Chanhassen, MN, area for many years, and our founder, Jeff Johnson, has personal experience with his own divorce. Our team understands that every situation is unique and we will spend the time to listen to your perspective and really hear you when you talk about your priorities and goals for your divorce.
Spend Less on Your Divorce
Divorce does not have to cost a fortune. If you are considering mediation to settle your divorce, call Johnson Mediation at 952-401-7599 to learn more about the process or to schedule a time for a consultation with a member of our mediation team.