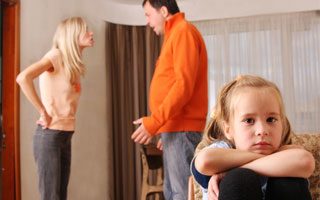 Adjusting to how to be an effective parent after a divorce can be difficult. The period of time after a divorce is a transition for every member of your family – for both adults as well as the kids.  A parenting consultant can help you and your ex-spouse co-parent in a way that is most healthy for your children. In general, a parenting consultant provides support for families as they make decisions about parenting time, discipline issues, parenting styles, navigating schedules, making decisions about education and extracurricular activities. Johnson Mediation can help you successfully mediate co-parenting with a consultant.
Putting Your Children First When You Co-Parent
A divorce may be the end of your marriage, but, if you share children, it is just the beginning of a new phase of your relationship – co-parenting. Co-parenting from different homes is extremely different than parenting while you were still married. Your family is now living apart in two different locations and managing the logistics, the schedules and the emotions can be challenging. One of the most important things to remember throughout this transition is to always put your children first.
Mediation is an ideal way to settle issues that come up after your divorce without having to take it to the court. A parenting consultant can be a supplemental resource to mediation to help couples make fair and thoughtful co-parenting decisions.  You can use mediation to settle issues anytime after your divorce. Mediation focuses on finding ways to compromise and it is less expensive and takes less time than litigation. Mediation also sets a positive example for your children, showing them that your love for them is stronger than the conflict between you and your former spouse.
Mediation and Co-Parenting with a Parenting Consultant
A parenting consultant can be hired directly by a couple or can be appointed by the court. A consultant is available to mediate issues that come up and help you prioritize your children in each and every decision you make. If you cannot reach a decision on your own, your parenting consultant also has the authority to make decisions that are in the best interest of your kids.
The team at Johnson Mediation understands that divorce is stressful and our goal is to help relieve this stress and make the divorce process and co-parenting after divorce as cooperative as possible. For more information about using a parenting consultant to mediate co-parenting issues that come up, call us at 952-401-7599.