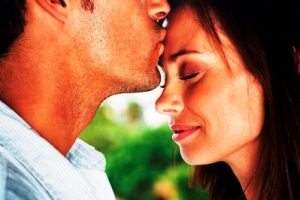 Johnson Mediation offers male post-divorce services near Shakopee, MN. Despite the fact that we find ourselves well into the twenty-first century, men sometimes still tend to feel reluctant to reveal their vulnerabilities and address them in ways that can help them. Following a divorce, which is one of the most stressful life events, many males still feel compelled to power through life without taking time to make sense of what they are going through.
For many men, we have learned to power through difficulty and pain and pretend that we are fine. We may try to compartmentalize our feelings and put off dealing with these feelings until there is a more opportune time. The problem is that many men waiting for a more opportune time ends up being a permanent response and these feelings are never really processed. The reality is that divorce, even for the toughest men among us, can create strong and real feelings of sadness, anger, loneliness, aimlessness, and despondency. It can even lead to depression and contribute to poor physical health.
Support for Men after a Divorce
If you find yourself experiencing anything described above and you are not ready to seek the help of a therapist or counselor, Johnson Mediation can provide an effective compromise. We can help you address the more difficult responses you are experiencing after your divorce by approaching your issues from a practical perspective. For example, if you and your former spouse are still experiencing conflict following your divorce—something that often occurs, with questions of childcare or child support—we can help you by discussing strategies for mitigating or eliminating that conflict and finding resolution. The relief you feel from resolving one or more of the smaller issues may empower you to feel ready to address the more complex issues that are impacting you.
Grief Recovery Support after Divorce
Johnson Mediation also offers support after divorce. We provide grief and divorce recovery support so that you have someone to turn to and lean on as you work through the emotional strain of your divorce. We can work with you to establish new daily routines, to adjust to not seeing your spouse on a regular basis, and to find activities to fill the new free time that you have. We can help you set goals and achieve them and finally face forward to a new life with hope and possibilities.
If you have recently been through a divorce and need the services of professionals who can understand your perspective, and whose knowledge of Minnesota divorce can provide added insight, Johnson Mediation is an excellent resource for you. Call us at (952) 401-7599 to schedule a free one-hour consultation to learn more about our male post-divorce services.