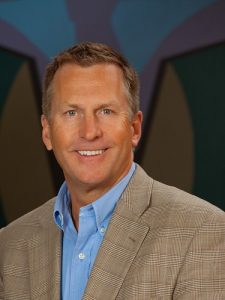 If you are moving through the divorce process and are not sure that you want to go through the traditional court system, you may want to consider completing an early neutral evaluation to get a sense of all of the facts in your case and how your case might be interpreted. There are two types of early neutral evaluations – financial early neutral evaluations and social early neutral evaluations. Jeff Johnson of Johnson Mediation is a male early neutral evaluation specialist in Minnetonka, MN who can guide you through the process in a productive way. Jeff has been through divorce himself and has devoted his career to helping couples navigate this complicated process.
Financial Early Neutral Evaluation Process
A financial early neutral evaluation can help you settle the terms of your divorce related to dividing your assets and joint property. In many cases, once all information is shared with the other, resolution can be reached without ever setting foot into a courtroom. A financial early neutral evaluation is completely voluntary and can really only help you. If it works, you can complete an agreement that will be a part of your divorce settlement process. The process for an early neutral evaluation lasts no longer than 60 days and at the conclusion, you will either reach an agreement or you will decide that you cannot reach that agreement and that you must go to court.
Social Early Neutral Evaluation Process
A social early neutral agreement centers around resolving custody and parenting time issues, which can become contentious between parents. This process is usually completed in a month and is entirely confidential. Very often a family is referred to an early neutral evaluation specialist by the court when there are problems resolving custody disputes. Generally,one female and one male are assigned to the case to provide quick and reasonable feedback and recommendations about the case. Jeff Johnson has helped to resolve many cases resolving child custody and parenting time disputes in the Minnetonka area.
Experienced Early Neutral Evaluation Specialist Minnetonka
Early neutral evaluations can be complicated and difficult, and it is helpful to work with someone who has related experience and who you can trust. Jeff Johnson has devoted his career to helping families in Minnetonka through the divorce process. He and his team at Johnson Mediation are ready to help you as well. For more information about the early neutral evaluation process, call Jeff directly at 952-401-7599.