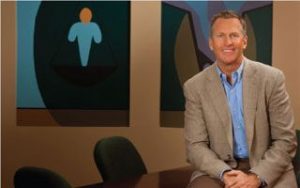 Any Minnesota divorce mediator whose services you seek should be well versed in Minnesota divorce. This should be the baseline for anyone looking for help navigating the divorce process. Once the minimum requirements are satisfied, you can begin to look for other qualities that meet your needs. In some cases, it can be helpful to work with a male divorce mediator. In the South Metro area, Jeff Johnson is a male divorce mediator who understands the complexities of Minnesota divorce, has extensive experience with a wide range of circumstances pertaining to divorce, and can lend his perspective as a male working in divorce mediation to those who are more comfortable working with someone who has a male perspective.
Divorce Mediation with a Male Mediator
Divorce is difficult—there is no way around that. If you or your soon to be ex-spouse is most comfortable having the perspective of a male divorce mediator, you can count on Jeff Johnson to lend you his support and expertise. The benefit of a male perspective does not necessarily translate to working only with other males. The male perspective can also be of potentially great benefit to females, same-sex couples, and gender-neutral individuals. No matter how and why you may benefit from working with a male divorce mediator, Jeff Johnson will be able to provide you with the benefit of his insight and professionalism.
Regardless of your unique and individual circumstances, divorce mediation is very likely the best option for you and your divorcing partner. Divorces that proceed through the court system move slowly by comparison to mediated divorce and they also tend to be far more financially costly. Mediated divorce, especially when you work with someone with the experience and competence of Johnson Mediation, allows you to not only spend less money on the process of ending your marriage, but to potentially find resolution to many if not all of the conflicts that made your marriage difficult. If you have children, divorce mediation focuses on resolving conflict and it results in a necessary reminder of your children's primary importance. Resolving conflict between you and your divorcing spouse can go a long way toward reassuring your children that they are loved and have the capacity to emerge from your divorce with minimal disruption of their lives.
Experienced Male Divorce Mediator South Metro
There are times when the perspective of a male divorce mediator can be especially helpful to achieving the results you seek from your divorce. If you live in the South Metro area, call Jeff Johnson at 952-401-7599 For a free consultation.