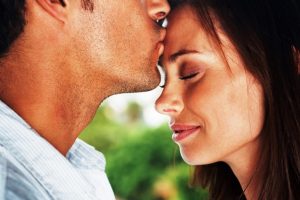 We all have people in our lives who make us feel more or less comfortable than others. The same is true in the world of divorce mediation. If you are in the market for a divorce mediator and would be more comfortable working with a male divorce mediator, Johnson Mediation is an excellent choice.
Jeff Johnson of Johnson Mediation is a highly trained divorce mediator. He has demonstrated  a history of excellent advocacy in divorce mediation, and the entire Johnson Mediation team is committed to ensuring that the people they serve are comfortable with them and their approach to divorce mediation. If you choose to work with us, you can count on having the benefit of Johnson Mediation's experience and professionalism, as well as their sensitivity to your preference of working with a male mediator.
Male Divorce Mediator, Minnetonka, MN
The mediation process is built on impartiality, but advocacy is often defined by understanding a specific perspective. If that perspective is defined by your preference working with a man, Johnson Mediation can be of great help. When you work with a divorce mediator, you are working with someone who advocates specifically on your behalf to help you get through the processes associated with divorce. Those processes can be overwhelming and stressful and can lead to your desire to feel understood. Jeff Johnson understands the difficulty of divorce and has developed a highly positive reputation in the community of Chanhassen as a result.
Some specific aspects of divorce that Johnson Mediation can help you with include:
● Parenting Time–We can help you create a parenting plan that builds on the potential for your children to maintain a positive and healthy relationship with both parents. Because of the perception that custody typically goes to the mom, dads may feel vulnerable to such processes. Our perspective is to ensure that children's welfare is prioritized, and if you can feel more reassured by working with a male mediator, we can help.
● Spousal Support–If there are questions about spousal support in your specific divorce case, we will address them individually and with specificity to your divorce.
● Child Support–If you have children, they are the individuals affected by divorce most noticeably. Therefore, their well-being should be prioritized. We have found that both moms and dads are equally concerned about their children.
● Dividing Property—Marriage means that you have combined lots of different things, including wealth and debt. When you decide to get divorced, combining needs to be replaced with dividing. Our goal is to help you reach resolution as to the equitable division of responsibilities related to wealth, debt, and property.
Male Divorce Mediation Services Minnetonka, Minnesota
If you, or your soon to be ex-spouse live or work in the Lake Minnetonka area and would prefer a male divorce mediator, call us at (952) 401-7599, email Jeff.Johnson@Johnson-Mediation.com.