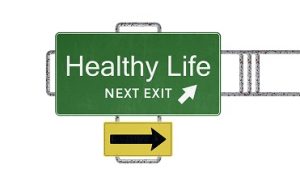 Leaving the major decisions about your divorce settlement in the hands of a judge is difficult, stressful and does not always produce the best results for a family. After all, no one knows your family better than you and your ex-spouse. It is next to impossible for a judge to learn about all of the family dynamics, conflict, special circumstances, etc. Mediation allows you to make these important decisions with the help and guidance of a trained and experienced mediator, rather than giving this decision power to the courts.
Why Choose Mediation Over Litigation?
You may be concerned that there is simply too much conflict or complexity in your relationship to ever be able to resolve the main issues using mediation. Jeff Johnson of Johnson Mediation has extensive experience mediating many divorces that are high in conflict, emotion and complexity. The mediation process encourages collaboration and compromise. The process itself is set up to help two parties with opposing views find common ground. You can find resolution about all issues in a divorce including:
● Fair and equitable division of joint property, assets and debt
● Developing a parenting plan that outlines how your children's time will be spent with each parent
● Determining whether child and/or spousal support is necessary in your case
Benefits Of Mediation For Families
Mediation costs less than litigation and also takes significantly less time, so you are free and able to move forward more quickly. Your mediator will empower you to make decisions that are best for your entire family, not just for yourself. Mediated divorces have a much higher success rate because the solutions that are found are often more workable than the ruling of a judge. This means that there are fewer reasons for an amendment to the agreement down the road. Also, if you do need to make a change to your divorce settlement, your mediator can be used again to resolve an issue that comes up after a divorce is final.
As a result of these positive results, many Minnesota courts are actually encouraging all couples to try mediation before proceeding through the courts. Because of COVID, many courts are still backed up and scheduling court dates can be very difficult and delayed. If you are interested in learning more about the divorce mediation process or how Johnson Mediation can help guide you through the process, give us a call at 952-401-7599 to schedule a time for a free consultation.