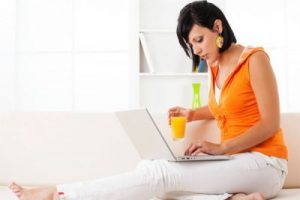 Deciding to divorce is never easy, but many couples struggle with finding the best time to separate and move toward divorce, given their unique circumstances. Divorce does not happen overnight and is a process that can take months if not longer, so thinking about timing can be beneficial. Some factors to consider when you are thinking about the timing of your divorce include the following:
Current economy and your finances: Money is one of the biggest potential issues when you go through a divorce. So, as you think about the timing of your divorce, you may want to consider things like the housing market (if you will be selling a home), the stock market (if you will be dividing assets) and whether you are expecting a large sum of money coming in. If you know that you will be receiving a large payment down the road, you may want to move forward more quickly so that some or all of it will be considered separate property.
Age of your children: Your children are likely the most important factor when you consider a divorce. While it may not ever be a "good time" to divorce for your kids, there may be some better ages or times of year for your kids to make the adjustment. You may want to wait until your child or children finish a school year, or you may decide you want to get through the holidays before you move forward. Trust your gut on what your children need in terms of timing.
Time of year: Taxes are another issue to consider as you think about divorce. For example, you may want to file early in the year since you will have pulled together your financial information and will not be filing with the IRS for another full year. This can give you time to sort out the terms of your divorce and make necessary tax adjustments.
What is best for your family: No two divorces are alike and no two families are the same. Ultimately, you and your spouse need to decide what is best for your family. The timing of your divorce will never be perfect but thinking logically about what will work best for you and your family is one big piece of the puzzle.
Navigating Our Divorce Successfully
Whether you are ready to move forward or are still thinking about your timeline, mediation can be a useful tool to help you through the process. For more information about divorce mediation, contact Johnson Mediation at 952-401-7599.