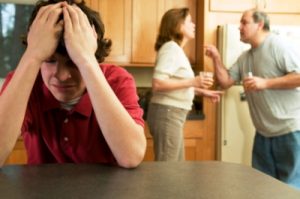 Every relationship is different, and every divorce is different. Some relationships have extremely high conflict and that is the primary reason for the separation. If this applies to you, you may assume that your only option to settle the terms of your divorce is to hire a lawyer and fight it out in the courts. You may be surprised to learn that mediation is another option for couples is divorce mediation. Johnson Mediation specializes in divorce mediation services for couples with even the most difficult and longstanding conflict.
Settling a High Conflict Divorce
Mediation is based on the premise that conflict can be resolved with open and honest communication. This may be impossible in a 1:1 setting with your ex, but a trained mediator can help facilitate positive and productive communication. Mediation offers you a non-adversarial environment to sort out issues like division of property, how to structure your child custody arrangement and whether or not to consider spousal support or child maintenance. When you hire lawyers and proceed through the traditional court system, the level of conflict often rises as you are put into a win/lose situation. The reality is, in this scenario, no one actually wins.
Divorce mediation can lower the overall stress levels during divorce as well because it is less expensive and can take less time than litigation. This puts less strain on both parties and allows for resolution much more quickly which is helpful for all involved. A shorter divorce process means less overall conflict in the majority of cases. In addition, one additional very important benefit of mediation is that it lays the groundwork for future interactions, once your divorce is final. You may be hoping that all communication will end with your divorce. However, for many couples, especially for those who share children, you must shift from a married couple to co-parents. This can be equally challenging for a couple whose relationship has been marked with conflict.
Experienced Divorced Mediator in Minnesota
Johnson Mediation brings personal experience, knowledge of Minnesota law and a deep understanding of interpersonal relationships and communication to each case. Jeff Johnson, owner and founder, has been through a difficult divorce himself so can truly empathize. We also offer free consultations so you can sit down with us, ask the questions that you have and determine whether the mediation process can work for you. For more information or to schedule a time to talk, call us at 952-401-7599.