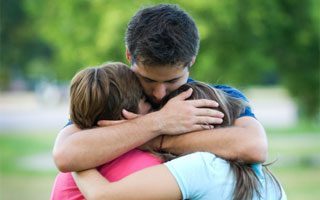 One of the most difficult and perhaps most important parts of the divorce process is finding ways to heal. Divorce is painful for you, your spouse and for your children. If you are navigating the divorce process via mediation or litigation and find that you could benefit from individual divorce support, Johnson Mediation can help. Our trained counselors can work 1:1 with you to move forward with your life and leave the painful conflict behind. Often, when conflict is high between a divorcing couple, one party may benefit greatly from additional support. Our team understands the complexities of divorce, both from a legal and an emotional standpoint and can help you leave the pain behind and finally focus on your future.
Importance of Individualized Support during and after Divorce
Individual counseling is often very useful when conflict between two divorcing parties is high and communication is made difficult as a result. You may find that you are unable to work collaboratively with your former spouse to resolve the issues that remain, or to co-parent after a divorce. It can sometimes be almost impossible to see past the conflict, loss, hostility and animosity and to realize that there is a path forward. Finding strong support from loved ones, friends, and professionals can be critical to you being able to process the loss and the grief and focus on your future. We can help you focus on becoming more aware of your own actions, rather than concentrating solely on the actions of your former spouse or partner. We can help you find ways to make choices and decisions on a daily basis that actually minimize the level of conflict and lay a positive foundation for your future.
Johnson Mediation specializes in individual divorce support for those in the Minnesota area. Our team has experience helping individuals and couples navigate divorce. We bring a knowledge of divorce law, compassion for your unique situation, and resources and a realistic approach to managing the flood of emotions that you are feeling. This external, professional support can go a long way toward personal healing. This healing is important for your own growth but is also important for your children's growth.
Minnesota Divorce Support Services
If you live in Minnesota and are struggling through a divorce, individual support may be exactly what you need in order to move forward. If you would like more information or to schedule a free consultation, call Johnson Mediation at 952-401-7599.