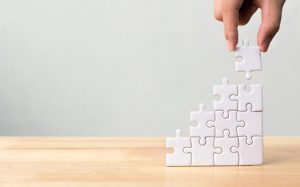 The last several months have been an unprecedented time for all of us. The COVID-19 pandemic has forced us to alter our work schedules, our social interactions, school for our children and our shopping habits. For health care providers, this is an extremely stressful time of caring for those who have become sick and worrying that you may bring it home to your family. Many others are facing stress of a different kind as unemployment numbers skyrocket. Our family dynamics are also under stress. Families who share custody of their children have had to adapt to this new normal as well. The impact on custody agreements has been an issue that faces many in Minnesota. Jeff Johnson of Johnson Mediation is offering virtual mediation sessions to help families resolve difficult issues during the COVID-19 pandemic.
Common Issues with Joint Custody Agreement
A legal custody agreement in Minnesota is not generally expected to change unless with extreme circumstances. Well, COVID-19 can be considered an extreme circumstance for many. Here are some of the most common issues related to the pandemic that are impacting custody agreements:
● If one parent tests positive for COVID-19, the American Academy of Matrimonial Lawyers (AAML) has stated that kids should not stay with that parent.
● Families must weigh the risks/benefits of the terms of a custody agreement when one parent is at significantly more risk of contracting the disease than the other (healthcare worker, etc.)
● Instances in which one parent is not abiding by the federal or state stay-at-home orders and are putting themselves and their kids at higher risk for contracting COVID-19.
● Significant feelings of isolation from each parent when the children are with the other parent.
Virtual Mediation Services During the Covid-19 Pandemic
During these stressful times, it is important to remember that kids need both of their parents if at all possible. Keeping your custody agreement as close to normal as possible is ideal, but there are certainly times when that is not possible. If you and your ex are struggling to manage your custody agreement during the COVID-19 pandemic, consider using mediation to resolve the issues you face. Jeff Johnson has extensive experience with mediating issues between parents who share custody. He brings an extensive knowledge of Minnesota law and personal experience with his own divorce. He has worked with many couples virtually during the COVID-19 pandemic and would be happy to help you resolve your conflict as well. For more information or to speak with Jeff directly, call Johnson Mediation at 952-401-7599.