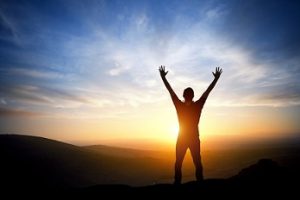 When you decide to divorce and share children, property, assets, debt and emotional baggage, the idea of resolving these issues in a productive way can seem impossible. You may have spent many years married and never even considered how you might divide your lives up, should that need to happen. But yet, here you are. Facing a divorce – a complicated divorce. You may assume that you must hire an attorney and move toward litigation to untangle some of the issues between you. Fortunately, for you and your family, litigation is not the only way to resolve the terms of a complicated divorce. Mediation is an effective and highly successful strategy for navigating the difficult divorce process with less stress, less conflict and less complications.
Mediation For A Complex Divorce In Minnesota
Litigation generally raises the already high temperature of a divorce. In other words, a court battle fosters a win/lose approach to divorce which can increase conflict and deepen already intense emotions. Mediation takes a different approach altogether. Instead of pitting you and your spouse against each other, your mediator will actually help you find areas where you can agree and build on those areas. Mediation focuses on compromise.
The team at Johnson Mediation has helped many families resolve highly complex divorce cases, without ever walking into a courtroom. The key is to have an open mind and an open heart and follow the lead of your mediator as you find areas of common ground. Our staff is highly skilled and experienced offering divorce support and parenting support services including divorce mediation, post-divorce mediation, parenting consulting and parenting time expeditor services and early neutral evaluations. We are set up to help you navigate even the most complicated issues in a safe, neutral space. Your mediator will facilitate discussion in person or online, depending on your preference and can generally cover all issues in a divorce in 3-4 mediation sessions over a few short months.
Benefits Of Divorce Mediation
Divorce mediation and our other support services cost significantly less than litigation and take a fraction of the time to complete. So, you can both solve complex issues with your ex and move forward with your life more quickly when you choose mediation to settle the terms of your divorce. In fact, the Minnesota court system requires couples to attempt an alternative dispute resolution tool before going through the courts. For more information about how mediation can be used in complicated divorce, call Johnson Mediation at 952-401-7599.