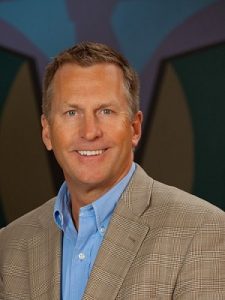 Generally, the early part of the year is a common time to begin the divorce process. Whether you have already started the process or are contemplating taking that first step, preparing for what is to come is crucial for you and your family. There are legal, financial and emotional aspects of the process that will have a significant impact. The more you know now, the better prepared you will be. Here are some things you can learn about now that will help you prepare for a divorce in 2023:
1. Divorce law in Minnesota: Minnesota is known as a "no fault" divorce state. That means that you do not have to prove that one party did anything wrong in order to be granted a divorce. So, if one party wants the divorce and the other does not, a divorce will be granted. This also means that "fault" is not considered when deciding issues around the divorce.
2. Do I have to hire an attorney? So, you have a lot of options when it comes to how to settle the terms of your divorce. Minnesota courts strongly encourage couples to try mediation as a way to come up with a divorce agreement, rather than proceeding through litigation. Mediation can save you time and money and reduce the overall stress on your family (and the court system).
3. How much will a divorce cost? Depending on how you decide to proceed (mediation or litigation) divorce can range widely. We estimate that using mediation to settle the terms of your divorce will cost you between two and ten times less than proceeding directly through the courts. Keep in mind, however, that there are a lot of other costs associated with splitting your households and keeping a close eye on spending and budgets during this time is critical.
4. How is child custody generally determined? If you work with a mediator or a parenting consultant, you will have some say in how your child custody arrangement is created. In many cases, joint custody is considered best for the child/children, unless in cases with domestic abuse.
5. Which of my assets are considered joint? For the most part, anything that you and your spouse earned or purchased while married will be considered joint property. You can work with a mediator to come up with a fair and equitable plan for dividing your property, assets and debts. The key is to prioritize and remain open to compromise.
Using A Divorce Mediator To Navigate The Divorce Process
If you are considering moving forward with a divorce this year, Johnson Mediation can provide you with the guidance and support you need. For more information about our divorce mediation and parenting support services, call us at 952-401-7599.