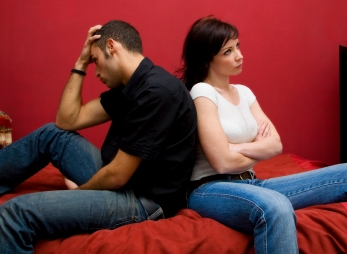 Do you want to know how to file for divorce in Minnesota? The state of Minnesota defines a divorce as a dissolution of marriage. This is the process by which important matters such as division of property (including debts and assets), child custody and financial support are resolved. You can choose to settle your divorce using an alternative dispute resolution process like mediation, or via the traditional court system (litigation). Johnson Mediation specializes in divorce mediation and can help with the process for filing for divorce, from start to finish.
Mediation or Litigation to Settle Divorce?
Divorce mediation gives you and your divorcing spouse control over the outcome of your divorce. After all, no one knows your situation like the two of you do. Mediation offers an open environment where productive dialogue can occur. Your divorce mediator will not make decisions for you, they will instead facilitate a discussion that values compromise, and finding common ground. The Minnesota courts actually encourage couples to try mediation before pursuing litigation as the court system is simply not set up to handle the volume of cases.
The team at Johnson Mediation can ensure that the process for filing for your divorce is straightforward and complete. In addition, mediation is generally less stressful for your entire family than a court battle, costs less and is entirely confidential. You can expect that your divorce can be settled in a series of 2-3 two hour mediation sessions. At that time, our mediators can ensure that all appropriate paperwork is filed with the court. You can also participate in mediation after your divorce is final, when a part of your divorce settlement needs to be amended. Factors related to child custody and child/spousal support often change months or years after a divorce is final. Our team can also ensure that any changes are filed correctly with the court.
Comprehensive Divorce Mediation Services in MN
The divorce process can be complicated and even overwhelming. If you have made the decision to divorce, mediation can be the simplest and most efficient way to move forward. Johnson Mediation offers comprehensive mediation services to meet your needs. We understand Minnesota law and can help you navigate the entire process, while minimizing the unnecessary pain associated with the process. For more information on how to speak with a member of our team, call Johnson Mediation at 952-401-7599. We can help you move forward with your life so you can focus on your future rather than your past.