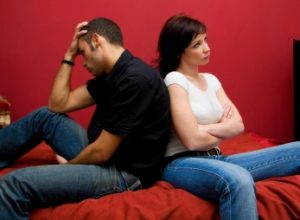 Once you have made the decision to divorce, many couples think that the process cannot move fast enough. In the state of Minnesota, a divorce can take as few as 4-8 weeks. Minnesota is a "no-fault" state so you will be granted a divorce as long as one of the parties request one. A divorce is granted without any consideration of wrongdoing, but that can factor in when determining the financial settlement. Either you or your spouse is required to have lived in the state for 6 months before your divorce can be granted in Minnesota. Divorce mediation allows you to complete the entire divorce process in a shorter amount of time, without waiting on the schedule of lawyers or the court. Instead, you only have to find times that work for you, your ex and your mediator and typically mediation sessions can be scheduled fairly quickly.
Is The Divorce Mediation Process Faster Than Litigation?
Some couples do not realize that you are not required to hire a lawyer to settle the terms of your divorce in the state of Minnesota. In fact, deciding to use mediation rather than the traditional litigation process can save you both time and money. Mediation costs a fraction of what a court battle will cost, both financially and emotionally. You can expect to pay two to ten times less for divorce mediation than litigation. As far as time goes, Johnson Mediation estimates that a mediated divorce will take between 3 and 4 two-hour meditation sessions over the course of about 6-12 weeks. These sessions can be completed in person or virtually and can include other experts like an accountant, attorney, appraisers or financial planners. No divorce is too complicated for mediation.
Minnesota Divorce Mediator
So, if you are interested in moving forward with the divorce process more quickly, you will want to try mediation before proceeding through the court system. Mediation allows you to complete the process quickly so that you can move forward with your life. Rather than focusing on all of the pain during your marriage, mediation allows you to focus on the possibilities of the future, with less conflict and less stress. For more information about the divorce mediation process, call Johnson Mediation at 952-401-7599. We are happy to schedule a free consultation so that you can ask specific questions about your case and get a sense of the potential timeline for your case.