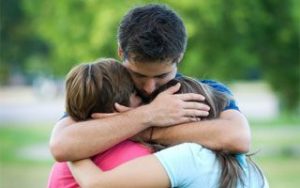 COVID-19 has impacted all aspects of our daily life. The changes are too numerous to count for most of us. If you and your spouse have decided that your marriage is over, you might feel uncertain about how to proceed with the divorce process, given the pandemic, family stress and concerns about contracting the virus. In fact, many couples report feeling stuck or frozen during this time, concerned about how to make a big change during such an extraordinary time. Johnson Mediation can guide you through the divorce process during COVID-19. We understand how stressful thinking about a divorce during the pandemic is for many couples and are working hard to answer your questions and guide you through the process.
Virtual Divorce Mediation Services in MN
The divorce process has changed during the last year because of the concerns around transmission of COVID-19. The court system has been impacted most significantly as social distancing and limits to the number of people that should be inside an indoor space are limited. The court system is actually encouraging couples to settle the terms of their divorce using mediation rather than litigation. This was a trend even before the pandemic but has grown in the last year. The entire divorce process can be handled from start to finish via mediation and many mediators, including Johnson Mediation, are offering virtual mediation services to meet the needs of our clients during this time. Virtual mediation sessions provide safety, convenience and efficiency that allow you to move forward more quickly with your divorce.
While in person's meetings are put on hold, these virtual mediation sessions are proving highly effective. We are finding that couples are able to participate in a relaxed setting, from the comfort of their own home. With the help of a trained and skillful mediator, you can resolve issues like how to divide the property you and your spouse share, how to set up a schedule for parenting time and whether or not you need to consider spousal or child support payments. When the terms of your divorce are settled, our team can also help you file the necessary paperwork with the court system.
Should We Wait to Start The Divorce Process?
Johnson Mediation has worked to adapt to the challenges COVID-19 has caused and we are able to help couples manage the divorce process with less stress, both emotionally and financially. If you are considering a divorce, you do not have to wait until things get back to normal to begin the process. If you would like more information about our mediation services during COVID-19, call us at 952-401-7599.