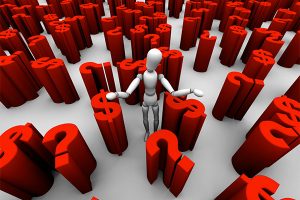 Spousal support (also called alimony) is one of the most important issues to settle during a divorce. It is not awarded in all divorce cases – it is used when one spouse cannot meet his/her needs without financial assistance. It is not a punishment but the court recognizes that there are instances in which one spouse is financially dependent on the other at the time of the divorce. This financial inequity or earning discrepancy means that the spouse that is less well-off is entitled to receive financial support to help him/her establish their life after the divorce. Johnson Mediation specializes in helping couples find ways to solve issues related to their divorce. If you live in Minnesota, our team can help you navigate the process of determining whether spousal support is necessary in your case, without a long and expensive court battle.
Types of Spousal Support in MN
In the state of Minnesota, either spouse can request spousal support. You can also request spousal support if you are unable to work because you are the full time caregiver of a child with significant mental, physical, or medical needs. There are three kinds of spousal support in Minnesota:
1. Temporary maintenance is paid from one spouse to the other during the divorce proceedings. This amount is determined by the income of both spouses.
2. Short term maintenance is paid for a limited time after the divorce is final, to help one spouse reach independence. This is often used for assistance with job training and/or education.
3. Long term spousal support is granted when a marriage lasted many years (usually a decade or more) and it will be difficult for one spouse to become fully independent.
Using Divorce Mediation to Settle Spousal Support Payments
The team at Johnson Mediation understands Minnesota law and can help you and your soon to be ex-spouse determine an appropriate amount and duration for spousal support if it is necessary. Mediation allows you and your ex to have a say in the decision making so that you can take into account the unique needs of your family. Mediation also costs less and allows you to settle the terms of your divorce in less time than litigation, allowing you to move forward more quickly. Johnson Mediation realizes that divorce is difficult for all involved – so we work to provide our clients with support through the process. For more information about working with Johnson Mediation to determine spousal support during your divorce settlement, call us today at (952) 401-7599.