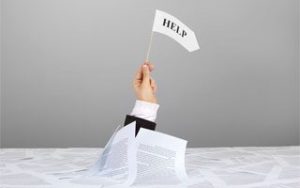 Johnson Mediation's approach to divorce mediation is focused on finding the best possible outcomes for you, your spouse, extended family members, and especially your children. So when you work with our team finalize important details related to your marriage, we bring our experience and hard-earned expertise in Minnesota divorce law to maximize the potential you have to get through your divorce in the best emotional, psychological, and financial shape possible. One important focus of our mediation work is co-parenting. For parents who are interested in our divorce mediation services, it can help lay the groundwork for successful co-parenting after your divorce is final.
Cooperative Co-Parenting After Divorce
We are well equipped to help you ensure that the co-parenting plan we help you create will be of greatest benefit to your children. One of the many difficulties of divorce is that it can cause our decision-making skills to be challenged—we lose perspective when we are stressed, and few things cause stress like divorce does. If your divorce is like most and has caused you a good deal of stress, you'll need the help we can provide to help you regain the healthiest possible perspective. When the choices we make affect our children, it is all the more important to feel confident that we are making those choices with a healthy perspective to guide us. When you enter the process of creating a parenting plan with our team, we will help you make important decisions about time spent with each parent, discipline, education, medical issues and even a day-to-day schedule that can be consistent in both home. Our team also understands that your family is unique and you may also have other issues to resolve during the mediation process.
Co-Parenting, also known as shared custody and joint custody, requires cooperation between you and your former spouse. Co-parenting plans seek to help you keep dialogue open between you and your spouse. Ultimately, this demonstrates your desire to make life after divorce as positive, healthy, and normal as possible for the most important people in your life—your children.
Divorce Mediation and Parent Support Services, MN
Our team is among the best in the field of mediation, and we'd be honored to help you create a strong plan for co-parenting. Not only do we try to make your divorce as easy as possible, we also try to make working with us as easy as possible. Call us at 952-401-7599 if you would like to schedule a free one-hour consultation with one of our experienced mediators.