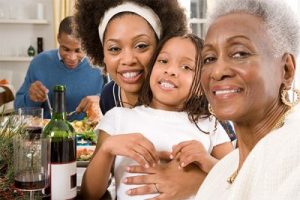 Understanding how divorce affects children is a big question that most separating parents have. This question is big and can greatly depend on each families unique situation, the age of the children and many more variables. Many experts are not even sure how to answer this question because of the variables that need to be considered, but research has some key ideas on how children may react to these situations.
It is good to know that how your kids are affected is greatly determined by how you, and the other parent handle the situation. Working with the other parent and creating a healthy environment can make your children resilient, or may make the children act out and not adjust well to the new situation.
Children and Divorce
No matter how you navigate your divorce, there will almost always be some sort of stress put on your children. Divorce creates a lot of change and although it may eventually be a better situation and more healthy, large changes in anyone's life creates stress. Many children do not want their parents to divorce and this can cause resentment and anger. Additionally, it can even create the children to distance themselves from the parents and strain relationships between siblings and parents. Many kids will have a hard time during the transition, and you can either fuel this hardship through a chaotic divorce or help mitigate the situation by trying to create a calm environment.
Divorce is shown to increase the risk that children will suffer from psychological and behavioral issues. Children who go through these tough times often develop issues with anger, depression and can become disobedient.
Behavioral Or Emotional Problems
The majority of children from divorced parents do not develop major behavioral or emotional problems. A lot of kids are resilient and even if things are rough in the beginning they will bounce back. When their parents are also staying calm and collected this process seems to be smoother and easier than parents who have tense and stressed within the divorce themselves.
Even long after the divorce is done and finalized, many people report that they have harsh memories from their past and worry about divorce and their own relationships as adults.
Impact Divorce Has On Children
Although a divorce will impact your child, it is up to you and your ex-partner to decide how troublesome the process is going to be. When you are going through a divorce with children, it is important to work as a team to create a healthy environment, although this may be hard to do Johnson Mediation offers a variety of support systems including: parenting coaching, divorce counseling, and post divorce support. So if you are going through a divorce and want to seek help to make the transition smoother for you and your family contact Johnson Mediation in Chanhassen Minnesota to help guide you through this process.