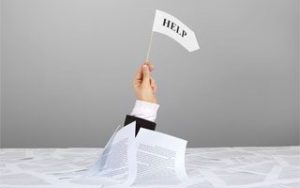 If you went through a divorce over the last year, you may be absolutely dreading the upcoming holiday season. In addition to the major life change you and your family have experienced, you must also find ways to be socially distant from family and friends and wear masks to stop the spread of COVID19. The holidays can be difficult and overwhelming normally, but this year will be especially strained. The team at Johnson Mediation is ready to help you get through this holiday season in a healthy way. We offer divorce support services that can ensure that you have plans in place that work well for you, your ex and your children. Here are some tips for navigating the holidays this season:
1. Plan and stick to the plan: Making plans so that all members of your family know ahead of time the schedule for the holidays is very important. Setting expectations about time spent between households and extended families can protect against children feeling badly about leaving one house to go to another. Remember that the holidays can be extended so as to limit the chaos as well. This year, it will be particularly important to communicate about any COVID restrictions that you want your family to abide by.
2. Start a new tradition: It is normal for you to feel sadness about what you have lost in the last year. You may remember old holiday traditions and not be able to replicate them given your new set of circumstances. This is the perfect year to begin some new traditions that bring you and your family joy.
3. Lean on your family and friends: You will need support during the holidays, especially when your children are with your ex. Plan time to see your close friends and family so that you do not end up having too much time on your hands.
4. Do something for yourself when you have free time: Free time is yours – you may not be used to having it but it can be a great gift. Schedule time for coffee or tea with a friend, get some cleaning or shopping done but try to fill the time with something that you enjoy.
5. Exercise and sleep: The holidays are stressful for most of us, so make sure that you plan time for exercise and sleep so that you feel rested and physically strong during the holidays this year.
If you have questions about how to split up holiday time between you and your ex or are struggling to agree on another issue related to custody or parenting time, call the team at Johnson Mediation at 952-401-7599 for assistance.