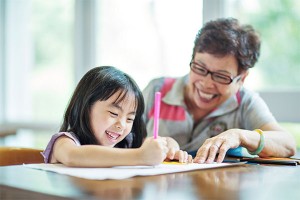 Johnson Mediation offers parenting consulting to people navigating a divorce and who have children. As one of the leading services dealing with family mediation, Johnson Mediation has garnered a reputation as a knowledgeable, reliable, and highly professional mediation service. Among our specialties is Parenting Consulting, which is an important complement to divorce mediation for couples who have children. Our parenting consultant services help divorcing parents maintain their focus on the long-term welfare of their kids. Children, after all, are the most vulnerable people affected by divorce, and we help you, the most important adults in their lives, keep the perspective you need in order to ensure that the impact of your divorce on them is minimized. Minnesota divorce law is unique in many ways when compared to other states' divorce laws. As these laws pertain to children's well-being, it is vital to work with a mediation service that is well-versed in Minnesota divorce law.
What does a Parenting Consultant do?
The service of parenting consulting grew out of the work of consultants specializing in family disputes in Minnesota. Parenting consulting is an aspect of mediated divorce that provides assistance with issues like child custody, parenting time, and health care. With the help of our team at Johnson Mediation, you have an opportunity to resolve outstanding parenting issues between you and your divorcing spouse in a more efficient manner than the courts can provide. Additionally, and equally as important, our parenting consulting services tend to be significantly less expensive than litigation.
Johnson Mediation can help you and your partner find areas of agreement that might have seemed impossible before. Your children are the first and most important beneficiaries of the processes associated with parenting consulting. When you work with us, you will understand that we care about finding the best possible outcomes for you and your family's future.
Parenting Consultant For Hire in Minnesota
Determining such matters as visitation, where your kids will attend school or if they will have to change schools following your divorce, and other relevant matters often require an impartial third-party to help you get past barriers. Our expertise derives from being an impartial, but deeply invested, third-party. We will challenge you and your spouse to find the healthiest possible perspective. When children are involved, this reality becomes all the more important. But the love you have for your children also makes it easier to find and maintain that perspective.
Give us a call at (952) 401-7599 and we will be happy to help you answer any questions about parenting consulting.