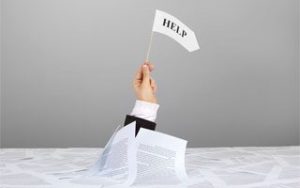 Divorce is commonly regarded as one of the 5 most stressful life events – along with the death of a loved one, a job loss or major illness. By the time you have reached a divorce settlement, you have also been through a whole range of emotions including anger, frustration, sadness, fear, depression, loneliness and even grief. Divorce is essentially a death of your marriage, something that you believed in and likely thought would last the rest of your life. In fact, you may experience many stages of grief, including denial, pain and fear, anger, bargaining, guilt and depression before acceptance finally takes hold. Going through the grief process is essential to allowing you to find a way forward after your divorce. Johnson Mediation works with individuals in the Chanhassen, Burnsville, and Shakopee, MN area manage the grief associated with divorce so that moving forward is possible.
Divorce Recovery Support Chanhassen MN
The team at Johnson Mediation understands that divorce is extremely difficult and very likely not the outcome you desired for your marriage. We provide grief and divorce recovery support so that you can truly begin to heal after a divorce settlement. We can help you find new routines for your daily life, adjusting to more time alone, and more free time. Adjusting your routine can go a long way in helping you transition to a new life. We can help you set new life goals for yourself and take your mind off of the terrible experience you have recently been through.
In addition to providing strong mediation services to couples who are settling the terms of their divorce and need to make decisions about how to separate assets, debts and property and come up with a parenting plan (or custody arrangement), our team can provide support services to help with all types of post-support challenges. Whether these struggles are financial, emotional, or even physical, we ensure that you do not face this alone.
Post-Divorce Support Services
Johnson Mediation's offices are located in Chanhassen, MN and we also serve individuals in the Burnsville and Shakopee, MN area. If you have recently been through a divorce and are ready to move forward toward a new life, let the team at Johnson Mediation help with the transition. Call our team at (952) 401-7599 to speak to a post-divorce specialist or schedule a time for a free consultation. You can put your life back together and we can help.