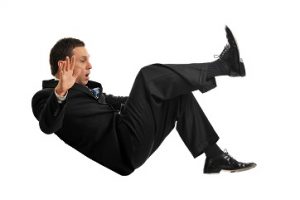 Making decisions about working with someone takes some time. Whether it is hiring a person for a job in your business or deciding on a healthcare provider for yourself or a family member, a good fit is very important. You need to know that you are comfortable communicating with the other person and that you have a similar view on the goals and outcomes of the partnership. The same holds true for choosing a mediator. If you and your spouse have decided to pursue a divorce using mediation, then you want to find a mediator who understands your goals and is a good overall fit. Johnson Mediation offers free consultations to potential clients for this very reason.
Understanding the Divorce Mediation Process
In your consultation, you can talk to Jeff Johnson, our founder and state qualified neutral mediator, about the specifics of your divorce, the mediation process and your goals for a settlement. Jeff will give you specifics about how the process will work and give you his honest assessment about your best path forward. In this consultation, you can get a true feel for Jeff's style and how you and your soon to be ex-spouse are able to communicate with him. You can ask specific questions that you have about your case and determine whether mediation is likely to work for you. Jeff has been through a difficult divorce himself, so he brings both personal and professional experience to each case he works on.
Benefits of Divorce Mediation in Minnesota
You should also be aware that the Minnesota courts require couples to attempt mediation before litigation so it is wise to find a time to meet with several mediators to someone who you can see yourself working with. You can consider our free consultation somewhat like an interview. We want to make sure that you are comfortable working with our team, so this part of the process is very important. Mediation allows you to settle all of the terms of your divorce, including how to manage a parenting plan (and/or custody agreement), how to fairly divide the property that you share, and whether or not you should consider setting up child or spousal support payments. When you settle your divorce using mediation, you save time, money and stress.
If you would like to set up a free one hour consultation with our team at a time that is convenient for you, you can call us at 952-401-7599 or email jeff.johnson@johnson-mediation.com. We are happy to complete this consultation virtually if you prefer.