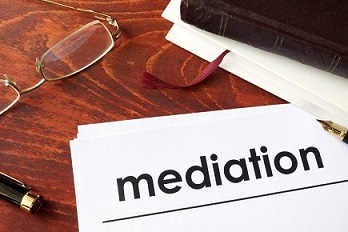 A divorce is a big decision and very likely one, if not, the biggest decisions you will make in your entire lifetime. When you have made the tough decision to end your marriage, your focus will likely turn to what to do to initiate the process. Johnson Mediation can help you from the very beginning of the divorce process all the way to the final stages. Our team has the knowledge and experience to help you and your family navigate by providing resources, information and guidance. Below, is a list of some concrete things you can do now as you begin the divorce process. For additional advice, just give us a call today.
1. Mentally prepare for the upcoming change: There is a lot of mental work that goes into making the decision to divorce. Take care of yourself. Implement some self-care strategies that can help you cope with the ongoing stress. Even small things can really help you keep your focus and calm during the process.
2. Communicate with loved ones: One of the biggest issues after the decision is made to divorce is to talk openly, truthfully and carefully with family and friends. Conversations with your spouse, children, immediate family and even your neighbors and co-workers can be both necessary and helpful. Think about who can help support you during the process and consider letting them in on what is happening in your life.
3. Think about your priorities: Now is a great time to think about what is most important to you. You may want to stay in your family home if possible, or sell the family home, or you may have certain possessions that are particularly important to you. Make lists of things that you are willing to negotiate on and things that you are not. This will be a good reference for the process.
4. Gather documents and materials: One of the most time-consuming parts of the divorce process is pulling together all of your financial materials and documents (retirement statements, W-2s, tax forms, mortgage information, investment income just to name a few). Go ahead and gather all of the information that you can now so that this part is easier as you begin to discuss dividing your property.
5. Decide how you want to proceed: You actually have a choice when it comes to the divorce process. Litigation is more traditional and involves you hiring attorneys and proceeding through the court system. Divorce mediation allows you and your spouse to drive the process yourselves, with the help of a trained mediator. Generally, you can expect mediation to be less expensive and take less time than litigation.
If you have questions about the divorce mediation process, give Johnson Mediation a call at 952-401-7599.