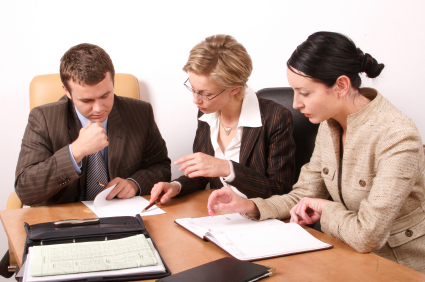 Once you have made the difficult and important decision to divorce, you must turn to moving your way through the divorce process. Traditional litigation through the courts can take many months to complete which can extend the pain for longer than necessary. Mediation offers a way to navigate the process in the fastest and most supportive way possible. Johnson Mediation specializes in comprehensive divorce mediation service that is by far the fastest and most supportive divorce route for couples who are ready to move forward with their life.
Settle Your Divorce Faster with Mediation
If you decide to settle your divorce via divorce mediation, you can expect the entire process to take on average about three to four two-hour mediation sessions. These sessions usually occur a few weeks apart, so it is feasible to complete the process in a matter of 2-3 months. In contrast, traditional litigation in the courts can take anywhere from 6-12 months to complete as you are at the mercy of attorney and court schedules. Mediation can settle all aspects of your divorce including how to fairly divide your joint property, developing a child custody agreement (also known as a parenting plan) and determining whether the payment of child or spousal support from one party to another is necessary.
The Minnesota court system is simply not set up to handle the volume of issues that surround a divorce. In fact, the courts encourage all couples to try mediation or another Alternative Dispute Resolution tool before coming through the court system. Mediation operates under the assumption that you and your party are actually the best judge of how to settle the terms of your divorce. This is one of the main reasons why meditation is the fastest and most supportive routes for navigating the divorce process. You know your unique situation best and a trained and experienced mediator can help you and your former partner decide how to resolve issues without a court battle. The team at Johnson Mediation will help you define your priorities and your goals and reach a reasonable settlement.
Minnesota Divorce Mediation and Support Services
Johnson Mediation offers traditional divorce mediation services as well as other divorce support services that can be extremely helpful to families going through this process. We also offer additional divorce support services including divorce coaching and post-divorce support. For more information about the mediation process and navigating your divorce quickly with the least amount of stress, call us at 952-401-7599.