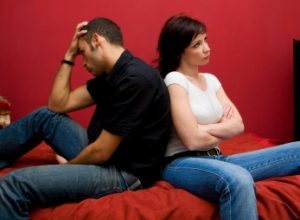 Conflict and family can go hand in hand. For the most part, we have the skills and experience to manage this conflict internally and move on with daily life. However, there are times when the conflict reaches a point where professional support is necessary. Johnson Mediation offers family mediation services to resolve all types of issues that you may be struggling with. Jeff Johnson is a family mediator near Chanhassen who can provide expert guidance through the mediation process so that you can find a way to solve these issues without further conflict and/or a court battle.
Family mediation is a highly effective way to solve complex issues within a family. Some of the most common issues that are resolved in family mediation discussion include:
● Parenting plans and schedules if you and your spouse are separated.
● How to equitably divide your assets, debts and property if you are divorcing.
● Developing a plan for child and spousal support, if this is necessary.
● Changes to current parenting agreements
● Discussions about extracurricular activities, childcare, and medical decisions about your children.
● Grandparents rights to see children after a divorce.
Role of a Family Mediator
It is important to understand that your mediator does not make decisions for you during family mediation. Instead, it is the job of the mediator to serve as a neutral, third party and lead a positive and productive discussion that allows you to have the best chance to find resolution. Mediation is less expensive and less emotionally costly than a court battle. If you and your spouse have divorced, then family mediation can be an ideal way to solve problems with professional help, but without having to go to court. The Minnesota court system is simply not set up to resolve all family related issues in the court. So, they actually encourage mediation as an effective way to do this.
Chanhassen Family Mediation Services
Jeff Johnson of Johnson Mediation brings professional expertise and personal experience to the family mediation cases he works on. Jeff has been through a difficult divorce himself and he understands the complex dynamics at play. He will focus on the specific issues and goals that you have to resolve. He will work to get to know you and your family and will explain the mediation process from start to finish so that there are no surprises. If you live in the Chanhassen, MN area and are in need of a family mediator, call Jeff Johnson with Johnson Mediation at 952-401-7599 to schedule a free consultation.