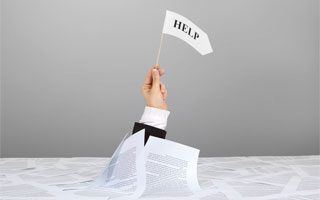 Issues that fall into the category of family law have several things in common. These issues relate to disagreements or conflict between family members. These issues are often extremely complex, painful, longstanding and emotional for all parties. The most common issues that are handled in family law cases include: divorce, child custody, spousal maintenance, child support, guardianship, paternity rights, grandparents' rights, and protective orders in domestic violence cases. Mediation is a highly effective tool that can be used to resolve a wide range of family law issues, and Johnson Mediation is a family law mediator in Minnesota that can help you mediate these complicated issues so that you can move forward with your life.
How Does Mediation Work?
The foundation of the mediation process is cooperation, collaboration and compromise. Your mediator will not make the decision in your case but will instead facilitate a positive and productive discussion that empowers you to come to a decision on your own. In the case of divorce, for example, Johnson Mediation can guide you through the divorce process from start to finish and help you resolve such issues as a child custody agreement, division of joint property and determination of the need for child support and/or spousal maintenance. You can expect to attend several 2-3-hour mediation sessions over the course of a few months to resolve the issue(s) you face.
Why Choose Mediation for Issues of Family Law?
Choosing mediation (instead of litigation) very often means that you will be able to navigate these family law issues with less stress, less emotional strain and less financial impact that a lengthy court battle. Mediation also ensures complete confidentiality and protects you from the pain of having to share these personal details of your life with those in a courtroom. In most cases, the outcomes in mediation are much more positive and successful than those settled by a judge.
Experienced MN Family Law Mediator
Johnson Mediation is an experienced and trusted family law mediator in Minnesota. He has been working with families to resolve important and difficult issues for more than a decade. Jeff Johnson is a state qualified neutral mediator, social & financial early neutral evaluator, parenting time expeditor, parenting consultant, parenting coach and a parenting class instructor. Jeff also has personal experience with his own divorce and brings compassion, knowledge and a personal perspective to each family law case he works on. For more information about how mediation might be used to help you resolve the family law issue you face, call Johnson Mediation at 952-401-7599 to schedule a time for a free consultation.