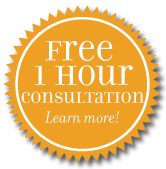 Getting a divorce may seem like the hardest thing you've ever had to do. Knowing that it's an entire legal process that can take you all the way through the court system can be a daunting idea, but rest assured the courts are not the only way to settle a divorce – and often not the best way. When you're going through a divorce, whether you and your spouse are on good terms, bad terms, or indifferent, you can benefit from the help of a divorce mediator. At Johnson Mediation, our Chanhassen, MN divorce mediator specializes in helping divorcing couples understand the ins and outs of divorce, and we work through every single elements of a divorce until an agreement can be reached that's legally fair to both parties.
Solving Common Problems in Divorce
Perhaps you've already started looking into the divorce process, and you're realizing that you're not sure how to go about creating a divorce agreement, let alone working through the legal details of that agreement. Have no fear. No one without training knows how to file for divorce. It's not a natural talent anyone just has, and it's not something that comes without its own challenging pitfalls. When you work with a divorce mediator, you can confront all challenges you face during your divorce process, including issues relating to spousal support (alimony), division of assets (property, financial assets, and debts), child support, and child custody and visitation. Each of these areas present emotional challenges, but they also require knowledge of how to create legally equitable agreements. So how do we do that?
Divorce and Parenting Mediation Services
Through divorce mediation, we are able to do the work of divorce attorneys and courtroom judges simply by speaking with you and your spouse a neutral third party. Our job, and our goal, is to help you understand what would be considered a legally fair divorce – based on the decisions you make about property, alimony, and children. And what makes us good at our job is how quickly and smoothly we're able to help divorcing couples get through these difficult topics. We can help settle volatile disputes, diffuse tension that would only be worse in a conflict-fueled courtroom, and help you and your spouse communicate so that you each are better off in the end.
Save Money and Time with Divorce Mediation
One of the large benefits of utilizing a divorce mediator is that you'll be able to save time and money – not to mention emotional energy – by taking the less conflict-riddled road to divorce. With a mediator, you won't have to go through the lengthy and costly courtroom divorce process. You'll have a Chanhassen, Minnesota divorce mediator by your side at every turn, helping you understand every step of the divorce process and make informed decisions about your future. Contact Jeff at Johnson Mediation today at (952) 401-7599 or jeff.johnson@johnson-mediation.com.