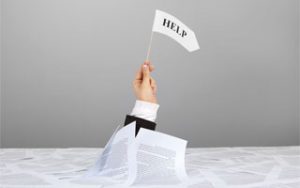 Divorce is an extremely difficult and stressful time for most individuals. It is even often listed as one of the top 5 most stressful life events. If you and your spouse have decided it is time for divorce, it may be a good opportunity to consider what type of support you need to get through this challenging time. One little known source of support during a divorce can be a divorce coach. Unlike a divorce attorney, a divorce coach does NOT offer legal advice. A divorce coach can be used in addition to or instead of a divorce lawyer and is sometimes looked at as a "thinking partner" for an individual. A divorce coach can help you navigate the divorce process and make important decisions all while offering much needed support.
How Does Divorce Coaching Work?
Johnson Mediation specializes in all types of divorce support services, including divorce coaching.  Divorce coaching can be extremely helpful when your spouse is not supportive.  Divorce brings out many emotions in both parties – anger, sadness, frustration, even depression.  Here are some of the benefits of hiring a divorce coach:
Decrease cost: A divorce coach is less expensive than an attorney. If you are facing a divorce and cannot afford a divorce attorney, a divorce coach might be an excellent alternative. Contested divorces can be extremely expensive, costing thousands of dollars. Very often, a divorce coach can work to help couples find solutions to many problems that are barriers in the divorce process.
Manage emotions: A divorce coach can help you wade through your emotions during one of the biggest changes in your life.
Make decisions: You are faced with many difficult decisions during your divorce like how to negotiate child custody, division of property, and child and/or spousal support.
Define goals: Your divorce coach can help you begin to look forward and envision your life after your divorce. A divorce coach can help you set life goals and create an action plan to achieve it so that you can actually move forward.
Experienced Divorce Coach Serving Minnesota
If you are interested in learning more about divorce coaching, or speaking with a member of our team, call Johnson Mediation at 952-401-7599. Jeff Johnson has extensive experience as a divorce coach and offers free consultations. Jeff can sit down with you, answer your questions and help determine if you might benefit from a divorce coach in your current situation.