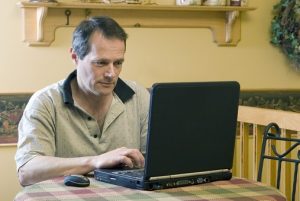 The pandemic changed so many aspects of our daily life. Even now that hospitalizations and deaths are down and we have moved forward, many things that were implemented during that time period have stayed with us. For example, many of us still work primarily from home and many of us still do curbside pickup for our groceries. During the pandemic, our mediation firm moved all of our cases online, rather than conducting in person sessions in order to minimize the spread of the virus. Now that we are (for the most part) on the other side, we are in a position to take any of the positive changes that we made over the pandemic and continue them.
Benefits Of Virtual Mediation To Settle Divorce
As a mediation firm, this was an easy choice for us. We have elected to continue offering virtual mediation sessions to our clients because of the many benefits we have found. First, virtual mediation offers you the flexibility to schedule the sessions at a time that works for you. You do not have to worry about how far our office is from your home or office or traffic problems. In addition, you do not have to see the other party face to face, which can lower the overall stress level of the session. We find that the agreements made during virtual sessions are often a true representation of the family, likely because the parties are relaxed and in a comfortable environment.
You can also complete all of your divorce mediation sessions from the comfort of your own home. Our virtual mediation sessions can resolve all types of disputes, and the team at Johnson Mediation specializes in divorce mediation and parenting support services. We have experience helping families resolve issues surrounding custody, dividing joint property, co-parenting and resolving spousal maintenance and/or child support issues.
Minnesota Divorce Mediator Using Online Mediation
Mediation is far less expensive than litigation and can be an important tool for resolving issues even after the divorce is final. Virtual mediation can be used anytime that an issue comes up between two parties, which is very common after a divorce is final. Whether your parenting plan needs to be adjusted to meet the needs of your aging kids, you or your ex is relocating, or your ex is not paying their portion of child support on time, virtual mediation sessions can be ideal for resolving these issues.
So, you can take advantage of a new approach to divorce mediation. Johnson Mediation's online mediation sessions are cost effective, efficient and productive. For more information or to schedule a free consultation, give us a call at 952-401-7599.