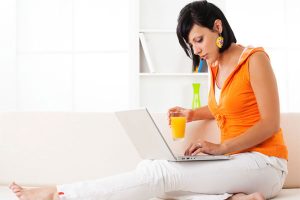 Life is busy – between work, your kids' busy schedules, and routine issues that you have to get done on a daily basis. And, if you are beginning the divorce process, it is nearly certain that you are feeling stretched and overwhelmed. Online divorce mediation became extremely popular during the pandemic when we were all minimizing in-person meetings as a result of COVID-19. Now that we have vaccines and treatments for COVID, in-person meetings are safer, but many of us have continued to complete meetings virtually, rather than in person. This is the same for divorce mediation sessions. Johnson Mediation continues to offer all mediation services online to best serve our clients.
Are There Benefits To Virtual Mediation?
Online mediation services have many benefits that continue well after concerns about COVID-19. These benefits include:
1. Saves time: When you schedule an online mediation session to discuss issues like child custody, division of joint property, and spousal maintenance and child support, you do not have to worry about time spent driving to/from the office. Instead, all you have to do is log on to your computer and make sure that you have an internet connection. When you are finished, you can resume your day!
2. Reduces stress: When you participate in online mediation, you are in the comfort of your own home. You can take a break in your own house and sit on your own couch. We find that the process is more relaxed and more productive when it is virtual.
3. Adds convenience: We also find that we can schedule virtual mediation much more easily than in person sessions. The convenience of virtual sessions means that you can join from anywhere–home, the office, even when you travel.
4. Hands-on way to navigate divorce without being in the same place as your ex: Online divorce mediation provides you with the same high-quality, hand-on support for the divorce process as in person mediation. You can ask the questions that you have, accomplish the same things and begin to move forward with your life. When you work with the team at Johnson Mediation virtually, you will receive the same strong service as you would if you participated in person.
Online Divorce Mediator
If you have questions about the online mediation process or would like to schedule a time for a free consultation, give our office a call at 952-401-7599. The staff at Johnson Mediation has extensive experience helping couples navigate the entire divorce process with less stress and financial impact than litigation.