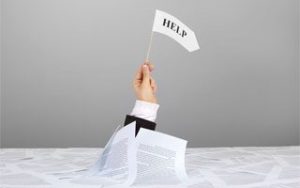 Johnson Mediation serves many communities in the state, and if you are in need of Parenting coaching services for any reason, Johnson Mediation has the professional expertise and mediation training to help you. Divorce is difficult and if you have children, this difficulty can continue even after the divorce papers have been signed. You and your ex-spouse have to find a way to work together to parent for many years after your divorce. This can present many challenges, particularly as it relates to open and easy communication strategies. This is one area where a parenting coach can help.
What is a Parenting Coach?
Parenting Coaches are trained professionals who work with those who have been through divorce; we work with our clients on an individual basis to address the wide variety of issues faced by parents following divorce. Johnson Mediation can inspire you to gain new insights about how to approach the specific issues that are affecting your children and strategies for how best to address them. You can work individually with a parenting coach on the specific issues and problems that you are having managing parenting issues with your ex-spouse. A parenting coach will provide you with strategies, support and insight that can help you navigate the dynamics with your ex-spouse with confidence.
Parenting Coach Agreement
Working with Johnson Mediation on your unique circumstances is a sign of your strength and commitment to the well-being of your children, and of your relationship with them. Divorce can be extremely upsetting, so it's understandable that you would need some help adjusting to new circumstances. That is precisely the kind of help provided by a parenting coach. If you've created a parenting partnership with your former spouse, a parenting coach can help you assert your rights as defined by the agreement.
Improve Communication with Your Ex-Spouse
Difficulty communicating with a former spouse is almost always an issue following divorce. Even the most amicable of divorces are characterized by difficulty in communication. Most people do not address the communication problems they have with their former spouses, and this almost always leads to a worsening of the issues between the individuals post-divorce. When you work with our team, you will find that communication improves, and that in turn provides opportunities for more effectively addressing the issues that are affecting your children.
Johnson Mediation understands that your relationship is different than every other relationship in the world. We have broad and deep experience with the changes that families experience, and can help even with the addition of new people to the family dynamic, such as when one or both spouses find themselves in new relationships. For more information or to schedule a consultation to discuss parenting coach services, call us today at 952-401-7599.