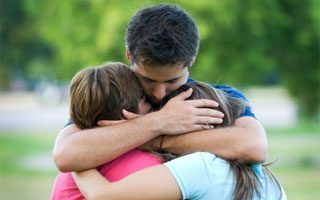 Mediation and Early Neutral Evaluation (ENE) are two different types of alternative dispute resolution (ADR), which are used to help resolve difficult issues between two parties. Both of these tools are used to resolve disputes, disagreements or conflict without having to go through the full litigation process. The professional staff at Johnson Mediation can assist with either alternative dispute resolution method, depending on what is best for your unique situation. Both mediation and early neutral evaluation are completely voluntary and highly effective and efficient ways to solve complex problems, but there are differences between these two methods.
What is an Early Neutral Evaluation?
In the Early Neutral Evaluation process, a neutral third party is hired to review the specifics of your case and provide an objective evaluation to the divorcing couple. This evaluation can be related to a fair and equitable way to divide a couples' joint finances (financial early neutral evaluation) or it can be related to parenting time and child custody issues (social early neutral evaluation). A social ENE requires two neutral professionals – usually one man and one woman. The ENE process benefits the couple, especially those with children, because it can keep a case out of court, saving time, money and emotional energy. The evaluation is presented to the attorneys in the case and used to settle the issues between the couple.
What is Mediation?
Divorce mediation is a collaborative process that involves meetings of both parties with a neutral mediator and with the goal of resolving common divorce related issues such as division of property, child custody and child/spousal maintenance. The foundation of mediation is compromise and both parties should be ready to work together to come up with solutions that work for all members of the family.
Choosing the ADR Process that Works Best for Your Family
One primary difference between early neutral evaluation and mediation is that early neutral evaluation takes place completely within the court system and mediation does not. With an ENE, an evaluation is completed that is based on arguments from each side. No evaluation is completed within the mediation process. If you have additional questions about the differences between mediation and early neutral evaluation and want to determine which would have the best chance of success in your case, the team at Johnson Mediation can help. We offer both alternative dispute resolution processes and can help you and your family find the best path forward through your divorce. For more information, call us at 952-401-7599.