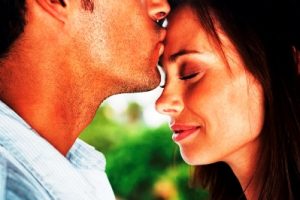 Johnson Mediation is one of the South Metro area's most experienced Early Neutral Divorce Evaluators. If you are experiencing intense conflict in your impending divorce case, it could be an indicator of even more intense conflict to come. In such cases, working closely with an Early Neutral Divorce Evaluator can be extremely helpful. Divorce is not always characterized by extreme emotions and financial complications, but if your divorce is shaping up to be this way, we recommend contacting Johnson Mediation so that we can help you.
What is an Early Neutral Evaluation?
Early neutral evaluation is an important aspect of Alternative Dispute Resolution (ADR). As applied to divorce cases, it can be an important tool to help a couple find common ground in areas that have been historically conflicted. Johnson Mediation's Early Neutral Divorce Evaluator service provides the divorcing couple with a neutral third-party who is trained to apply the principles of dispute resolution in such a way as to mitigate, minimize, or eliminate the disputes that can prevent the divorce from proceeding productively.
The emotion that sometimes come with a couple's divorce can get in the way of their ability to make objective decisions that would otherwise prove helpful to resolving their differences. Our early neutral divorce evaluator service provides a couple with a knowledge of Minnesota divorce law, a genuine desire to help them resolve their disputes, and the experience and expertise to get results.
It is possible for couples to elect to take advantage of an early neutral divorce evaluator service. However, in some cases, couples are required by the court to participate in such a program. Regardless of whether you choose to work with an early neutral divorce evaluator or you have been instructed by a judge to do so, Johnson Mediation's early neutral divorce evaluator service can help you resolve the outstanding issues in your divorce so you can move forward.
Early Neutral Evaluation Services, South Metro
Johnson Mediation has earned its reputation as one of the South Metro area's best mediation services because of our commitment to using our knowledge of dispute resolution processes with empathy, honesty, and professionalism. We understand the complex dynamics that occur between spouses when they have chosen to get divorced. We also understand how to communicate with divorcing couples and, more importantly, how to help divorcing couples communicate better with each other.
No divorce occurs without stress. If the stress you are experiencing is heightened by conflict that you cannot resolve on your own, we strongly encourage you to consider taking advantage of our Early Neutral Divorce Evaluator service for couples in the South Metro area. Call Johnson Mediation at (952) 401-7599 to set up a time for a consultation.