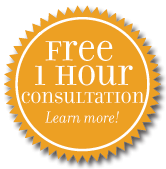 Every divorce is different. Johnson Mediation works hard to meet the unique needs of every couple and family. One question that frequently comes up when we speak with clients who are considering a divorce is what type of service fits their situation best. We can answer your questions and provide specific information about our divorce support services so that you can make the best decision for your family. Two highly effective and popular services are divorce mediation and divorce coaching. Jeff Johnson, founder of Johnson Mediation can serve as either your divorce mediator OR your divorce coach, depending on your needs and your preferences.
Understanding the Role of a Divorce Mediator
A divorce mediator works with both parties to facilitate dialogue and discussion that leads to resolution and decisions about issues such as child custody, spousal maintenance and dividing your joint property in a fair way. It is important to understand that divorce mediation is entirely voluntary and both you and your divorcing spouse must agree to participate in the mediation process for it to work. Your mediator does not make decisions for you and remains impartial throughout. Your mediator is a neutral third party with the goal of helping you reach resolution so that you can finalize your divorce. Keeping your divorce case out of court can save you significant time, money and emotional stress.
Understanding the Role of a Divorce Coach
A divorce coach works with one party or the other, but not both like a mediator. A divorce coach can help you set goals for your divorce settlement, manage the emotions associated with the process, and develop an action plan for you to follow after your divorce is final so that you can move forward. The divorce process can increase conflict and bring the absolute worst out in us. Your divorce coach is focused on providing you with the support that you need to navigate the process. Your divorce coach can be an advocate that can help you resolve the important issues that are keeping you from being able to settle the terms of your divorce.
Comprehensive Divorce Support Services in Minnesota
Johnson Mediation offers comprehensive divorce support services for Minnesota couples who are ready to end their marriage and begin the next phase of their lives. We can answer the questions that you have about the divorce process and help you resolve the terms of your divorce without costly litigation. For more information or to speak with a member of our team, call (952) 401-7599.