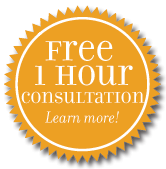 How do you know if you need a divorce coach? If you're going through a divorce and finding it difficult to navigate the complex web of emotions, logistics, stress of keeping other parts of your life in order, then the chances are good that you could benefit from our Divorce Coaching service. Johnson Mediation offers divorce coaching for individuals who need support because a partner is not supportive or for those who may need help navigating the difficulty around the process.
How will a Divorce Coach Help You?
The prevalence of divorce coaching is growing. Just like coaching in the professional and business worlds, divorce coaching offers you individualized attention and strategies that are specific to your circumstances. A divorce coach offers the kind of objectivity that friends and family members, usually for reasons of being too close to your situation, simply cannot provide, even though most friends and family mean well and want to help. They likely care deeply about your well-being, but in stressful situations like divorce, they probably lack the kind of objectivity that is necessary to provide help. We at Johnson Mediation combine neutral third-party status with expertise in the complexities of divorce, including not only the legal aspects, but the emotional and psychological aspects as well.
Benefits of a Divorce Coach
As trained professionals, we understand how to balance objective truth with specific, personal advocacy on your behalf. Below are some of the specific benefits of securing the help of a divorce coach:
Our training will help you manage your emotions during and after divorce and will help you navigate the many aspects of your life that are affected by divorce.
Your coach will help you make well-informed choices about your parenting, family interactions, and social life, all of which are likely to be impacted by your divorce.
We can help you set healthy boundaries with your spouse.
We can help you feel more confident as you proceed through your divorce and move into your next chapters of life.
Having a divorce coach can be especially helpful if/when you create a parenting plan or custody agreement, especially if your divorcing spouse is not supportive of finding solutions.
If you live in Chanhassen, Bloomington, or any other Minnesota community, contact us to see how Johnson Mediation might be able to help you with the many divorce mediation and support options available to you. Call us at (952) 401-7599 to schedule a free consultation with you to determine whether the divorce coaching option is right for you.