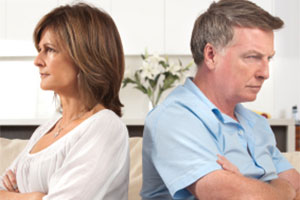 The first question that we get asked by many of our clients is whether Minnesota requires couples to go through the court system to settle the terms of a divorce. The answer is a definitive no. In fact, the Minnesota courts and judges actually encourage couples to try mediation before proceeding through the court litigation process. Divorce mediation has distict advantages of a tradional court divorce. Other states have started to follow the Minnesota couts lead by recommending and in some cases require couples try divorcde mediation first. Why? Well, here are some of the reasons:
1. Settle your case sooner: If you are hoping to have a judge decide the terms of your divorce, you will have a long wait. Courts are backed up for weeks (or months) and you must rely on the court schedule as well as your attorney's schedule in order to get time on the books. This means that you are at the mercy of others to move forward with your life. Mediation sessions can be scheduled at a time convenient for you and the entire process will take a fraction of the time as litigation.
2. Lower your costs: Not only is mediation less expensive than litigation (you may much less to your attorneys), but you also reduce the emotional toll of the divorce process. There is nothing that can make this process easy – but mediation is an empowering process that allows you to come up with solutions that work best for you.
3. Participate in a more cooperative process: Mediation is built on cooperation. You and your ex-spouse are tasked with coming to an agreement on issues like how to divide your joint property, how to share custody of your kids and whether or not spousal support or child support is necessary. Litigation is built on conflict – and this conflict only rises during a heated court battle.
4. Lay a strong foundation for future interaction: You may be hoping that your interaction with your ex will be finished when your divorce is final, but unfortunately for most people, this is not the case. Mediation allows you to lay a strong foundation for any future interactions, including minor changes to your divorce or custody agreement. These issues can generally also be settled without going to court with the help of a mediator.
Experienced Minnesota Divorce Mediator
Johnson Mediation has been helping families navigate the divorce process for many years. Our founder, Jeff Johnson, is a state qualified neutral mediator, social & financial early neutral evaluator, parenting time expeditor, parenting consultant, parenting coach and a parenting class instructor. Jeff has also been through a divorce himself so brings the unique combination of skill and professional and personal experience. For more information about divorce mediation, call 952-401-7599.