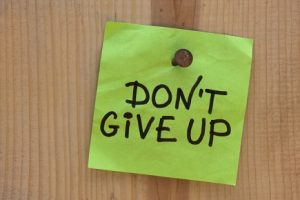 Johnson Mediation offers help and support to divorcing couples in Chanhassen, MN. Johnson Mediation offers not only an alternative to the traditional court-based divorce process, but also provides support through the stressful process of divorce. Historically, as divorce has become a more acceptable means of ending a marriage in our society, most have occurred within the context of the court system. The nature of the court system has determined that most divorce cases taking place in the courts take on a more contentious tone. This is the result of the adversarial nature of many court processes. The members of divorcing couples have traditionally been represented by lawyers, who have a natural desire to win the cases they represent. For decades, this was considered the normal process to follow when seeking a divorce.
Divorce Support Services in Chanhassen, MN
As court schedules filled up and the costs began to escalate, judges began to recognize the need for an alternative. From that need arose divorce mediation which can often bypass the court system and allow couples to proceed through the divorce process with less stress and conflict. This gives the couples more support through the process. Divorce mediation, provided by Johnson Mediation, is designed to help divorcing couples recognize their overlapping interests and to find common ground, even as they take the significant step of ending their marital relationship.
Divorce Mediation is the starting point for our work with couples who have decided to end their marriages. Other support services, however, are also available for couples in Chanhassen. For example, a couple with no children may be able to limit the services necessary to achieve their goals to divorce mediation. But for couples who do have children, we also offer Parenting Consulting, Parenting Time Expedition, and Early Neutral Evaluations when the circumstances warrant. Such services can be extremely important, such as when a divorcing couple has difficulty finding common ground on issues related to their children.
Local Divorce Mediation Services
We also offer divorce mediation services that apply to couples who do and do not have children. These services include Divorce Coaching, which pertains to the kind of coaching provided to only one member of the divorcing couple; and Post-Divorce Support which can be offered to one or both members of the couple after a divorce is final. Johnson Mediation understands that divorce ends a marriage, but it rarely ends a relationship. Often, individuals find they can benefit from our mediation skills even after their divorce has become final. We are happy to lend you our skills and insight through the lens of mediation at any time in your divorce process. Please call us at (952) 401-7599 with any questions.