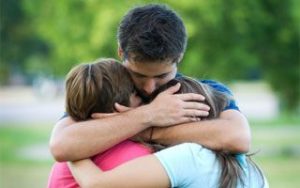 It is impossible to protect your children completely from your divorce, but younger children present a unique challenge when it comes to helping them navigate the change. They are not able to communicate their needs as clearly and openly as older children, so you need to be able to interpret their behaviors and provide them with support that is age appropriate and make decisions that are in their best interest. Supporting their needs while you go through the emotional strain of a divorce adds another level of complexity. The team at Johnson Mediation can offer parenting support services that help you make sound and informed decisions and put your children first.
Strategies For Helping Your Kids Cope With Divorce
Some tips to keep in mind if you are going through a divorce with young kids is to try to protect them from your conflict with your spouse. Even young kids can pick up on your emotions, so do what you can to keep things normal for your kids and try not to yell or have difficult conversations with your ex in front of them. Try to present a united front for your kids as much as you can, remembering that you both likely have their best interest at heart.
Also, it is very helpful to encourage your kids once they are old enough to share their feelings about the divorce with you and work to make your relationship with your kids a safe space for them. It is also very normal for there to be bumps in the process as your kids adjust to the change. You may see it in their behavior at home or hear about it from their teachers or caregivers as well. These bumps may not be expected or come at unusual times. Try hard to find patience for your kids and grace for yourself as you navigate this difficult adjustment.
Navigating Change During Divorce For Your Family In Minnesota
Custody decisions are generally first on the list of issues to resolve when you are going through a divorce with younger children. The staff at Johnson Mediation offers parenting consulting services, parenting time expeditor services, early neutral evaluations and post-divorce support in addition to our divorce mediation services to help families make decisions about shared custody that work for them. Finding support can be a helpful tool as you move through the divorce process. For more information about how to support your kids as you navigate a difficult divorce, call Johnson Mediation at 952-401-7599.