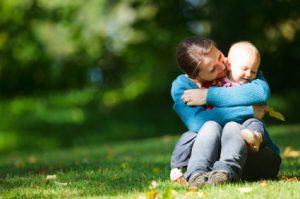 Divorce support can come in many ways. You may seek support from family members, friends, neighbors, co-workers, a therapist, or a clergy member. In addition, you should be aware that you can also get specific support for navigating the divorce process from a professional divorce mediation firm. This support can supplement the personal support that you receive from loved ones and help you settle the terms of your divorce and move forward with your life. Johnson Mediation specializes in divorce support services that are focused on you.
Our team can be your guide through the entire divorce process, offering you support every step of the way. We offer many services that not only help you make important decisions, while keeping you focused on your goals and your family's long-term well-being. Our divorce support services include the following:
Divorce mediation
Divorce mediation can settle all important aspects of your divorce without an expensive court battle. You and your soon to be ex-spouse can make decisions about how to share custody, how to divide the things that you've accumulated in your marriage, how to fairly divide your financial assets and debts and whether you need to consider spousal maintenance or child support. Mediation is a cooperative process that focuses on compromise and reducing overall conflict. Johnson Mediation approaches each case with care, compassion, knowledge and experience to help guide you through the process from start to finish.
Divorce coaching
There are times when you may need personal coaching to help you navigate the divorce process, especially when your partner is not supportive or when you feel that you need 1:1 advice or guidance. Johnson Mediation's divorce coaching support can help you understand your options during the divorce process and can help you make difficult decisions about parenting, communication, and drafting child support agreements and parenting plans.
Post-divorce support
Finalizing your divorce is one major step toward the healing process. You may feel loss, sadness, anger and other emotions and Johnson Mediation's post-divorce support services can help you manage the emotional aspect of your divorce. We can help you make adjustments in your life that are healthy, including developing new routines.
Divorce is one of the most difficult of all life events. Johnson Mediation can offer you important professional support that can make the process a bit easier, less expensive so that you can begin focusing on your future, rather than your past. For more information, give us a call at 952-401-7599 for a free consultation.