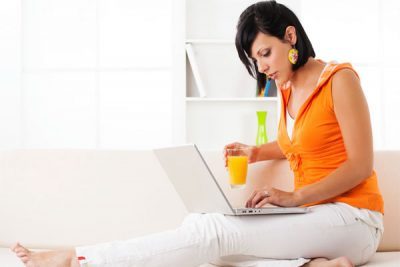 Johnson Mediation provides high-quality Divorce Support in Excelsior, MN. We understand how stressful divorce can be and have found that our clients benefit from our unique combination of compassion for our clients' experience and knowledge of Minnesota law. We care about helping you through your divorce and we are experts in Minnesota divorce law, and that combination provides effective guidance and comfort to the people we serve.
Divorce Mediation Services
The cornerstone of our divorce support services is Divorce Mediation. When you and your divorcing spouse work with us in a mediated divorce, you will find that we prioritize collaboration and conflict resolution. That means that we work with you and your divorcing spouse to identify the issues that require attention, further identify areas of common ground, and then suggest potential strategies for resolving the conflict you are experiencing. If you have children, we will work hard to ensure that their well-being is assured. One huge benefit of divorce mediation is that it tends to be much less costly (both emotionally and financially) to divorcing couples than court-based divorce processes.
Parenting Consulting Services
An extension of divorce mediation is Parenting Consulting. A parenting consultant helps you and your spouse prioritize your children at every step of the divorce process. Your parenting consultant can help you and your divorcing spouse resolve issues about parenting time, discipline, different parenting styles, schedules, decisions about choosing schools and commitments to extracurricular activities.
Parenting Time Expeditor
Another important divorce support service that helps couples resolve the many difficult disputes and issues related to parenting time is our Parenting Time Expeditor service. In this role, we help divorcing parents determine agreeable and workable visitation and other schedules without having to go to the courts every time there is a problem related to custody and parenting time. This can save you time, money and stress.
Divorce Coaching
Divorce Coaching shares similarities with mediation, but there is at least one notable difference—a Divorce Coach works with only one of the divorcing spouses. A divorce coach can be extremely helpful in preparing one spouse for the processes associated with their divorce. If the issues between you and your spouse cannot be mediated, having a coach available to provide insight and get you prepared can be irreplaceable.
Post-Divorce Support
Because the stress of divorce rarely goes away simply because the final documents have been signed, Johnson Mediation also offers Post-Divorce Support and Grief Recovery. Once the process of divorce is finalized, it is common for the divorced couple to experience a new kind of difficulty. Even when divorce is the best solution, its arrival can create a vacuum, or a feeling of emptiness. Having a professional with whom to process the grief that so often accompanies divorce can be instrumental in helping you feel better in the aftermath of your divorce.
Comprehensive Divorce Mediation Services
For more information about our comprehensive divorce support services in Excelsior, MN, call Johnson Mediation at (952) 401-7599 for a free consultation.