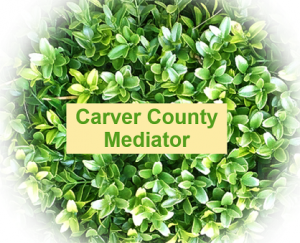 Fortunately, for many of us, we only embark on a divorce once in a lifetime. It is a very difficult, personal, emotional and stressful life event that can have a huge impact on your life and the lives of your loved ones. The divorce process can be intimidating and overwhelming, so finding professional support to guide you through the process is critical. Johnson Mediation offers divorce support services that allows you to focus on healing and finding your footing while our team guides you through the logistical and legal parts of the process. Our divorce specialist in Chanhassen, MN can ease the stress that you feel about the divorce process and provide you with important professional support from start to finish.
Divorce Mediation Services in Chanhassen
Johnson Mediation's divorce specialists work to understand the nuances of each and every divorce case. We sit down with you and listen to what brought you here and what goals you have for the divorce process. We focus on your family and your future and provide you with the resources and tools that you need to make informed decisions. Johnson Mediation offers a wide range of divorce support and parenting resources and our divorce specialists can help match you with the resources that will serve you best.
Divorce mediation is a highly effective way to settle the terms of your divorce without costly litigation. Our divorce mediators serve as a neutral third party and will guide you to find solutions on how to fairly divide your joint assets, how to determine a parenting plan and spousal maintenance agreement.
A divorce coach focuses on only one party and helps you make decisions, understand your options, manage your emotions, and set and achieve your goals.
Parent Support Services during Divorce
Johnson Mediation also offers parenting support services for families who are divorcing and who share children. Our services include parenting consulting, which can be appointed by the courts and can help parents navigate all types of issues like parenting time, visitation, discipline, schedules, and extracurricular activities. Our staff can also serve as a parenting time expeditor who is a neutral third party who can help you resolve disputes about parenting time without going to court. Finally, we offer early neutral evaluations if you are trying to get a sense of how a court will see your case.
For more information about Johnson Mediation's divorce support services that we provide in Chanhassen, MN, call us at (952) 401-7599. Our divorce specialists can help you take that important first step forward and support you throughout the process.