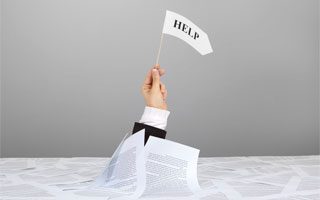 Johnson Mediation has established a strong reputation for our divorce services in Chanhassen MN.  Divorce mediation has become not only more popular in recent decades, but it is far more efficient than court-based divorce processes.  Many couples who use mediation to settle their divorce find that they emerge from the dissolution of their marriages better prepared for life after marriage.
Chanhassen Divorce Mediation Services
Our team's goal when working with divorcing couples is to help them accomplish just that and give them closure and allow them to move forward with their life in the healthiest way possible.  Because every relationship, and therefore every divorce, is different, there are varying levels of work that must be done before finalizing the divorce process.  Regardless of how complicated your marriage may be by the presence of children or complicated finances and/or debt, divorce mediation is likely a very good option for you. In the hands of a qualified divorce mediator like Johnson Mediation, even the most complex relationships can benefit from the collaborative and cooperative problem-solving approach that characterizes the mediation process.
This is almost certainly true if you have children.  Given that children are almost always innocent victims of the grown-up problems that lead to divorce, extra care should be taken to protect them from negative outcomes.  The courts are limited in their capacity to minimize negative impacts on children.  But Johnson Mediation is uniquely equipped to prioritize the well-being of children whose parents have decided to end their marriages.
Successfully Navigate Your Divorce
By focusing on finding common perspectives, divorcing parents are often reminded of the good qualities of their spouses, despite the knowledge that divorcing is the best decision for all.  By identifying common ground, parents see that their divorcing spouses also care deeply about their children, a belief that might have become hidden because of the stress and strife that led to the decision to pursue divorce.  When your stress level decreases, your optimism and hope are likely to rise.  And that can only be good for your health and the wellbeing of your family unit.
Another aspect of divorce mediation that can be good for your health is that divorce mediation is almost always significantly less expensive than court-based divorces.  It may not be the single most important factor, but the financial cost of divorce is something that most people do need to consider.  To discuss our divorce services in more depth during a free 1-hour consultation, simply call Johnson Mediation in Chanhassen, MN at (952) 401-7599.